Bandung Fried Capcay
Oriental flavor in typical fried capcay Kota Kembang. Rich in taste and warmth your appetite.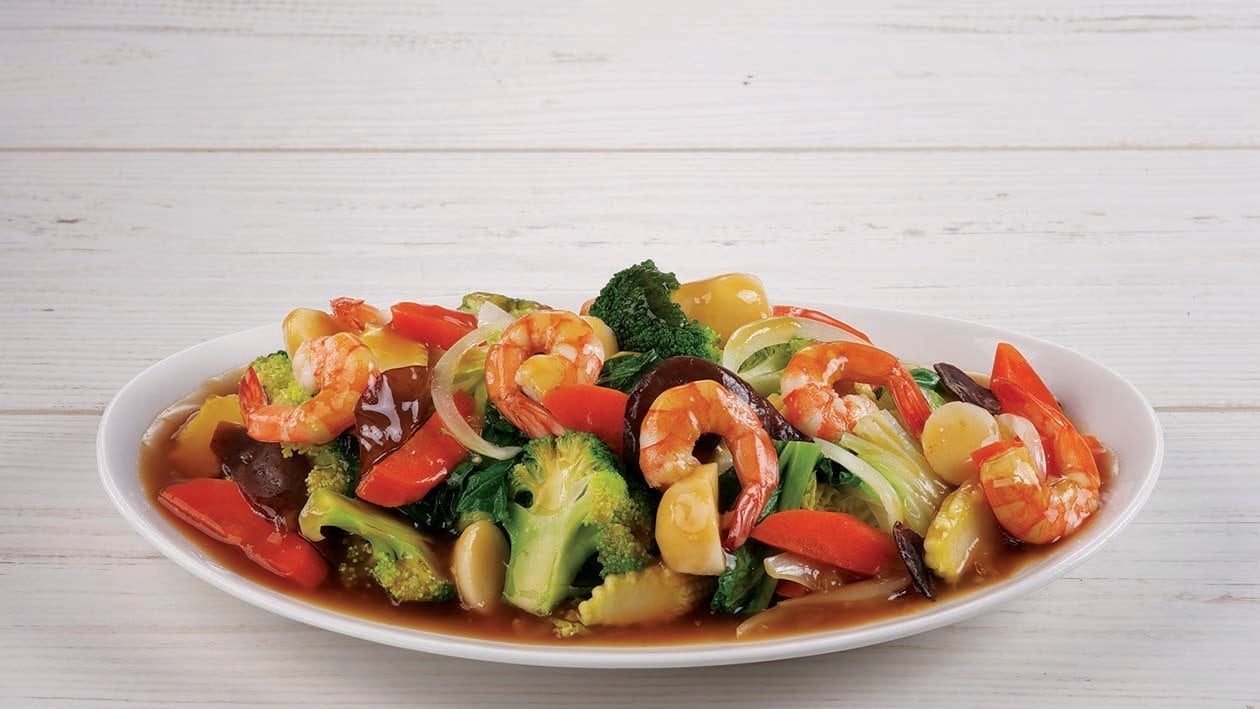 Ingredients
Preparing Vegetables
Cooking Capcay
Knorr Chicken Powder 1kg

8.0 g
Preparation
Preparing Vegetables

Heat water, put the carrots, broccoli, cauliflower and peas. Cook until half cooked. Turn off the heat and set aside.
Strain the vegetables.

Cooking Capcay

Heat oil, sauté onion and garlic. Stir well.
Put the squid, shrimp, fish ball and mix well.
Add green peppers, red peppers, button mushrooms and cabbage. Stir well.
Add water, salt, Knorr Chicken Powder and pepper. Stir well.
Add Knorr Oyster Flavoured Sauce and mix well.
Add the vegetables that have been boiled in half cooked. Stir well.
Add the corn mixture with water.
Add the sesame oil and mix well.
Turn off the heat and ready to serve.