Choco Ball Cookies
A crispy chocolate cake mixed with almonds will pamper your customers' tongues. Make them hooked on every bite.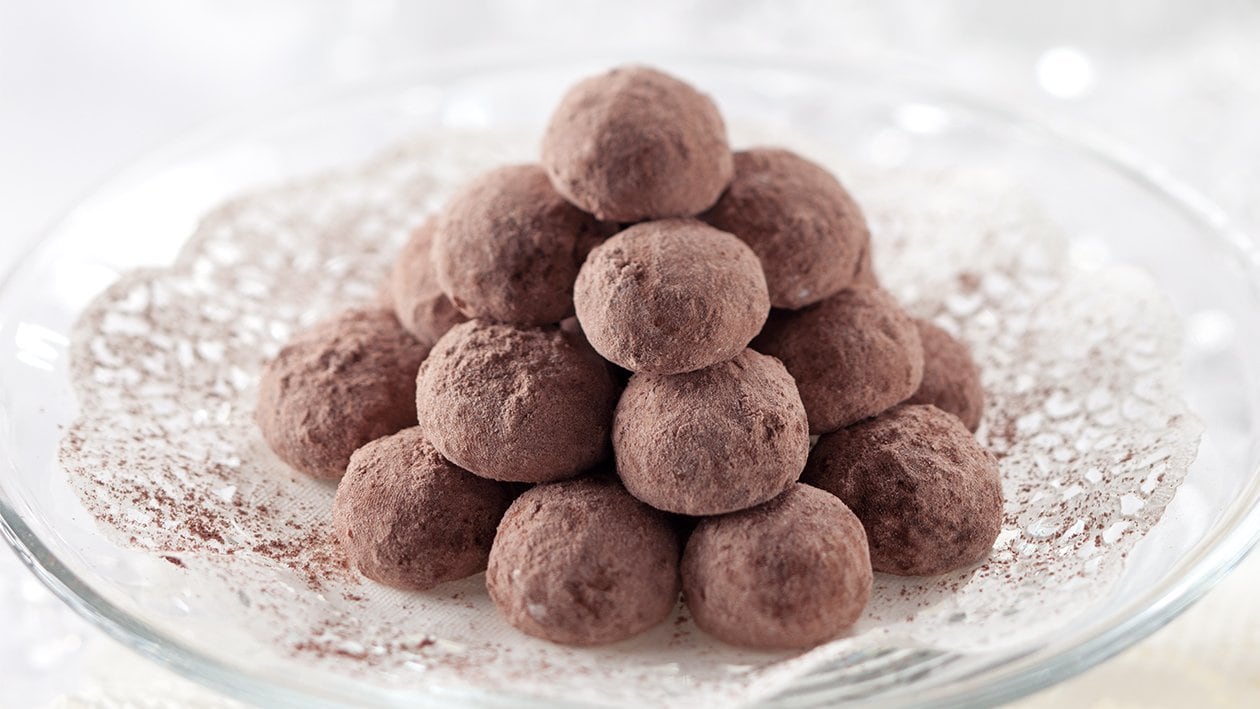 Ingredients
Make the Dough
Buttery Margarine

225.0 g

Medium Protein Flour

350.0 g
Make the Cookies
Preparation
Make the Dough

Mix sugar, margarine and butter until smooth, beat in eggs and mix evenly.
Put in all dry ingredients and mix evenly.

Make the Cookies

Round shape the dough and arrange on a baking loaf.
Bake in a 160°C oven until done. Set aside to cool, and then sprinkle the top with cocoa powder.