Cream Horn
Perfect combination of soft cream inside and light crispy pastry outside. Easy to make and will look amazing to celebrate any special moment.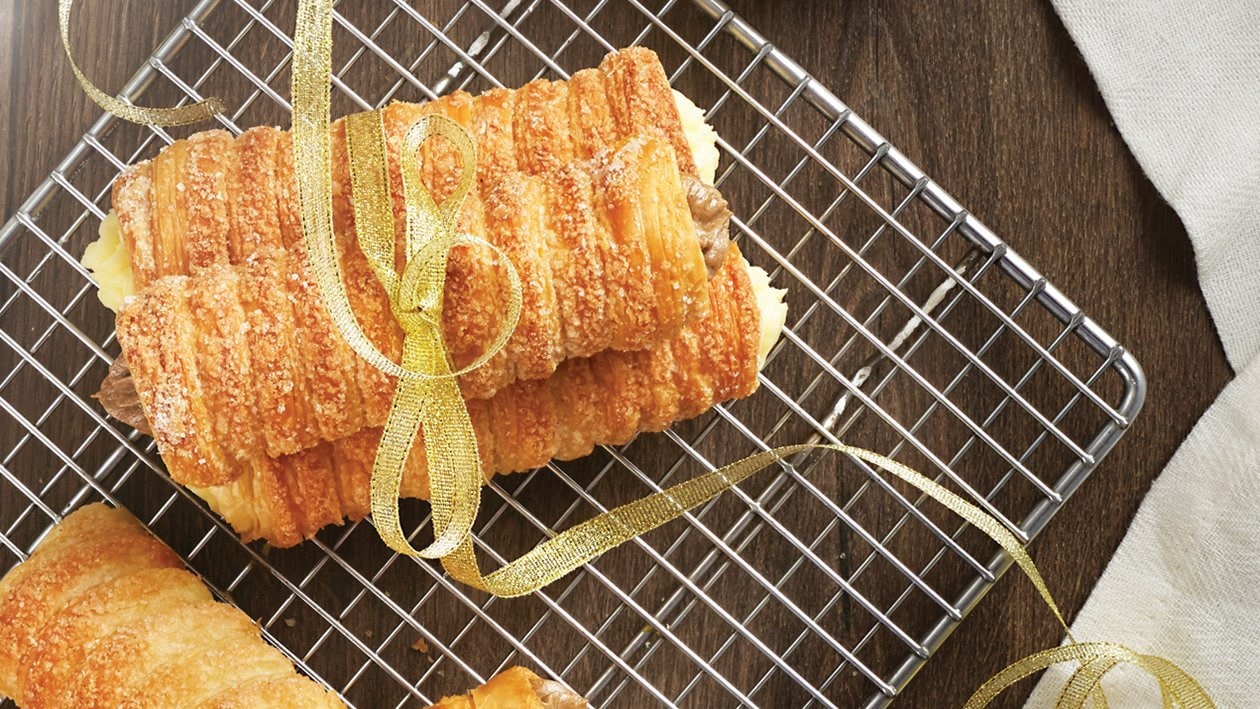 Ingredients
Making the Puff Pastry
Bread Flour/ High-grade Flour

1000.0 g

Pastry Fat Shortening

500.0 g
Making the filling cream
Ready-to-use Instant Vla

400.0 g

Ready-to-use Butter Cream

100.0 g

Lemon, grated peel

1.0 pc
Preparation
Making the Puff Pastry

Mix all dry ingredients, add the water, margarine, and mix them well until half smooth.
Make the dough into a ball and leave it for 10 minutes.
Cross cut the dough and put pastry fat in the middle (opening envelope). Then, roll it longwise.
Fold with single fold, turn it into 90o and roll it again with single fold. Leave it for about 20 minutes.
Do the previous steps until five or six single fold. Leave it for about 20 minutes for every 2 times fold.

Making the filling cream

Mix all ingredients well.

Filling process

Roll puff pastry dough about 0,5mm thick, and 1,5 cm width and 30 mm length. Smear with some water and twist into the mold. Smear the top side with some water and sprinkle some rough texture sugar.
Fill it with apple and cover the dough on the top side. Then, press it using a fork.
Leave it for about an hour to get maximum result.
Bake at 200oC until it's cooked. Leave it for a while until it turns into room temperature and put off from the mold and fill it with vanilla or chocolate cream.