Risoles Mayonnaise
This breaded deep fried pastry with savory ingredients, will always be a crowd favorite. Never miss this for your main snacks offering.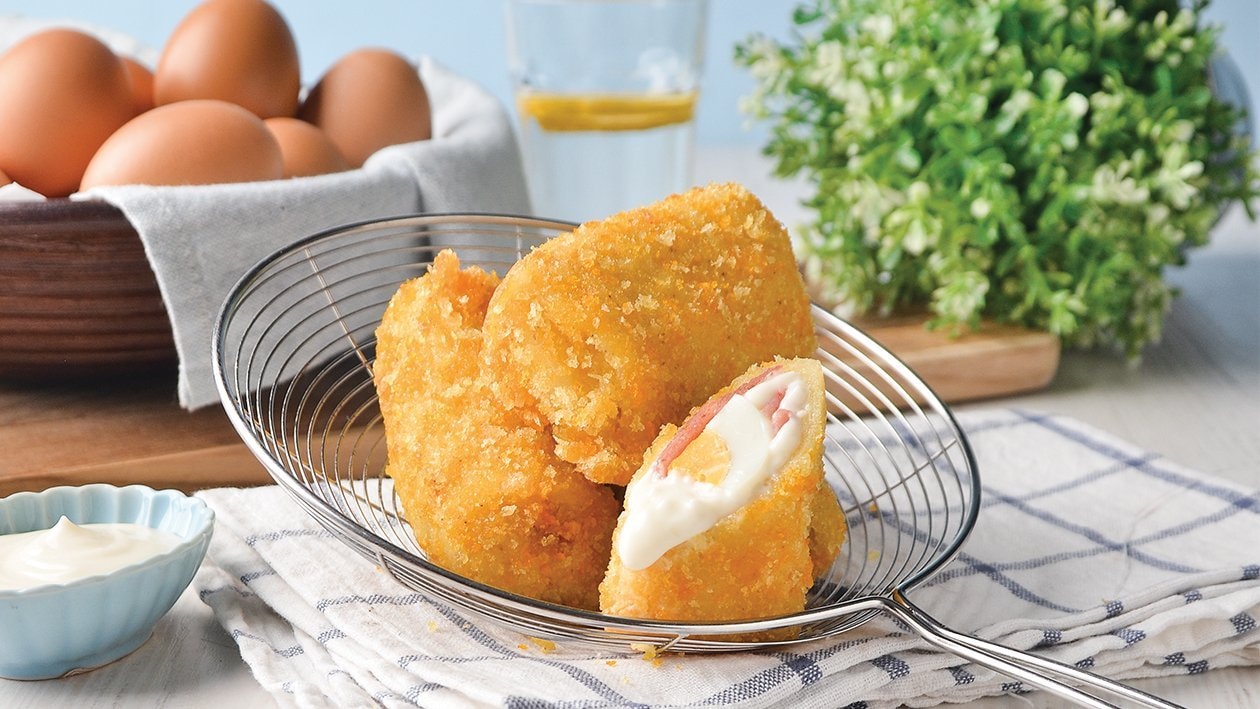 Ingredients
Making the Risol Skin
Knorr Chicken Powder 1kg

5.0 g
Making the Risoles Mayonnaise
Preparation
Making the Risol Skin

Add liquid milk, wheat flour, chicken eggs, Knorr Chicken Powder, and Margarine. Stir evenly.
Strain the mixture.
Pour 1 spoon of risoles to the pre-heated pan.
Form the mixture on medium heat.

Making the Risoles Mayonnaise

Prepare the skin of risol. Then pour half a spoon of Mayo Magic, pieces of boiled eggs and pieces of smoked beef.
Fold it into a risol shape with egg white as an adhesive.
Dip risol into egg white, then coat with bread flour.
Heat cooking oil and fried risol until cooked.
Risoles Mayonnaise is ready to be served.