Napoli Beef Cake
This cake is really different. The combination of cake with tasty meat makes your customers want to chewing and chewing again.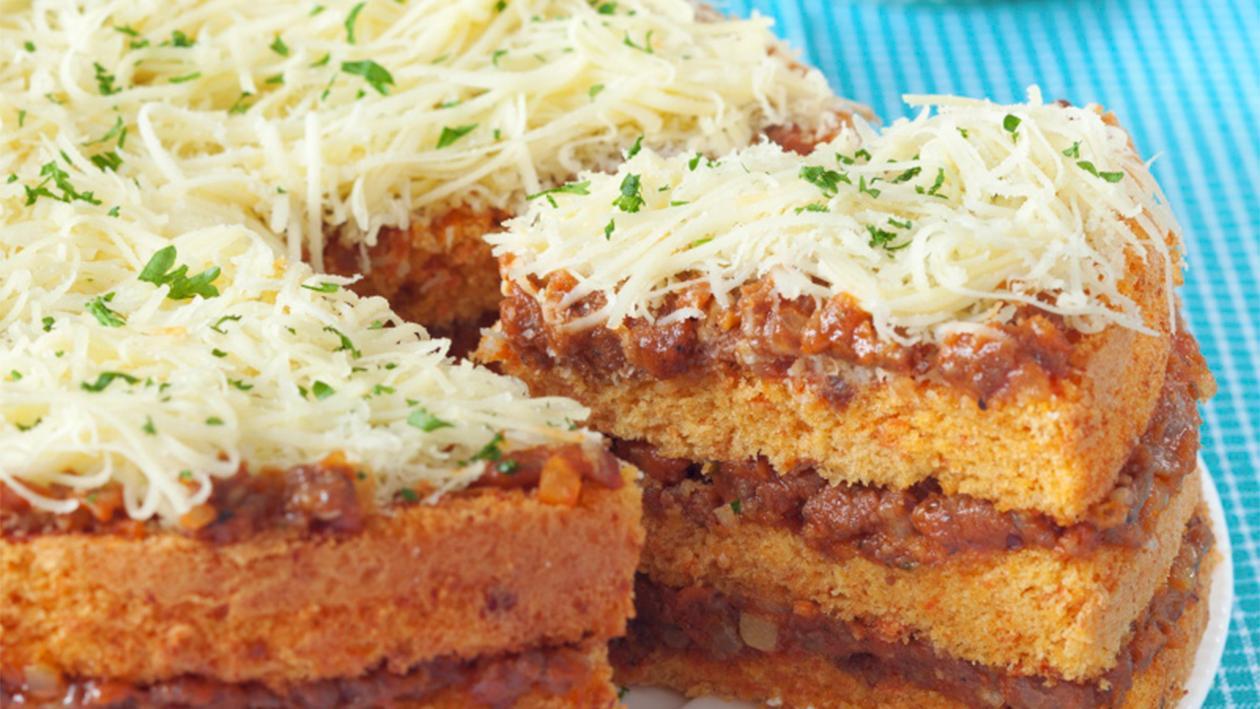 Ingredients
Making the Filling
Blue Band Master Cake Margarine 15kg

60 g
Make the Cake
Blue Band Master Gold Margarine 15kg

100 g

Sweetened Condensed Milk

20 g
Preparation
Making the Filling

Saute onion until fragrant, put the meat and cook until cooked, add the seasoning sauce and enter Naples stir until thickened, let cool.
Note: Heat water until boiling, put Napoli stir, set aside.

Make the Cake

Whisk egg yolks, egg whites, sugar, Napoli Sauce, wheat flour, maizena, and cake stabilizer until a stiff ride and high speed.
Enter the liquid margarine and stir in sweetened condensed milk until well blended.
Enter into a round pan size 22 cm 3 pieces, grilled with a temperature of 180°C until cooked.
After a cold seal with meat stuffing and cover with 3 layers of cake to give the meat content in the last layer of cake and cover with grated cheddar cheese.