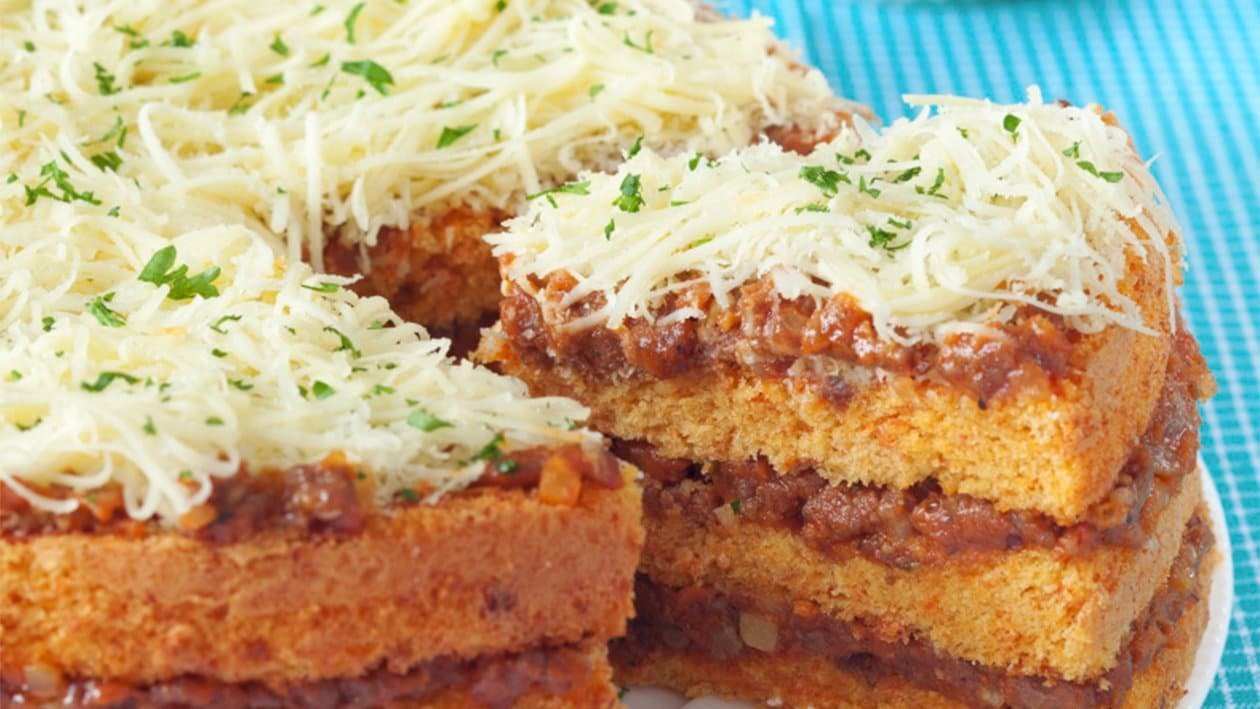 This cake is really different. The combination of cake with tasty meat makes your customers want to chew non-stop.
...
Ingredients
Making the Filling
Make the Cake
Buttery Margarine

100.0 g

Sweetened Condensed Milk

20.0 g
Preparation
Making the Filling

Saute onion until fragrant, put the meat and cook until cooked, add the seasoning sauce andput Napoli sauce,stir until thickened, let cool. Note: Heat water until boiling, put Napoli sauce, stir, set aside.

Make the Cake

Whisk egg yolks, egg whites, sugar, Napoli Sauce, wheat flour, Maizena, and cake stabilizer until a stiff ride and high speed.
Enter the liquid margarine and stir in sweetened condensed milk until well blended.
Enter into a round pan size 22 cm 3 pieces, grilled with a temperature of 180°C until cooked.
After a cold seal with meat stuffing and cover with 3 layers of cake to give the meat content in the last layer of cake and cover with grated cheddar cheese.