Fruit Slices
Peach and Apple are always give a special taste. When they blend with crunchy pastry in every layer of it, it will be a good buddy in every moment.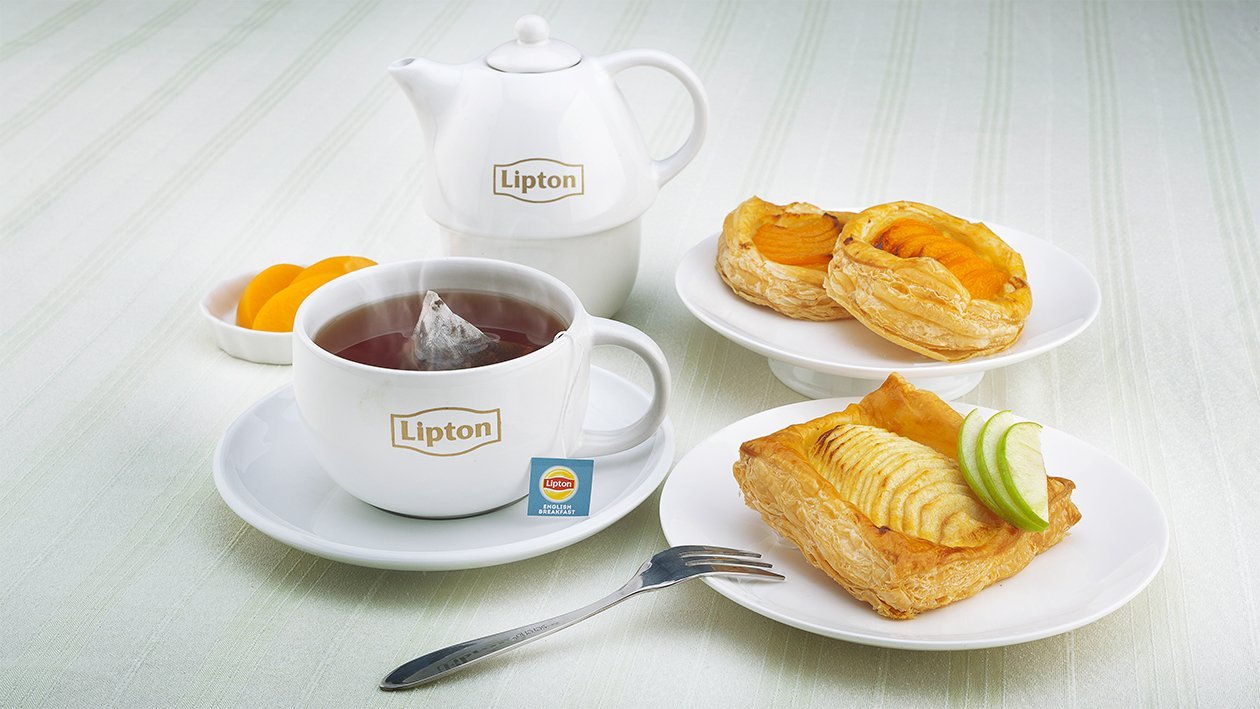 Ingredients
Making Fruit Slices
Buttery Margarine

150.0 g

Pastry Fat Shortening

500.0 g

High Protein Flour

1000.0 g
Preparation
Making Fruit Slices

Add all dry ingredients and pour the water and add margarine. Knead them until halfly smooth.
Ball the dough and set is aside in 10 minutes.
Crosscut the dough and put pastry fat shortening in the middle (envelope folded). Then, roll it lengthwise and fold with a single fold. Next, turn it 90⁰ and roll it again with single fold. Set it aside in 20 minutes.
Do the same step as before until 5 to 6 times single fold. Set is aside for every twice fold in 20 minutes.
Roll it about 3 mm in size and chop it with a 8 cm in diameter ring cutter. Fill the middle with layer peach/ apple vla and smear the all sides with the egg. Leave it in 2 hours. After that, bake them in 200⁰C until it is ready to serve.