Modern Layer Cake
Soft layer cheese cake that melts in your mouth would be the best snack while drinking hot tea in the morning or evening.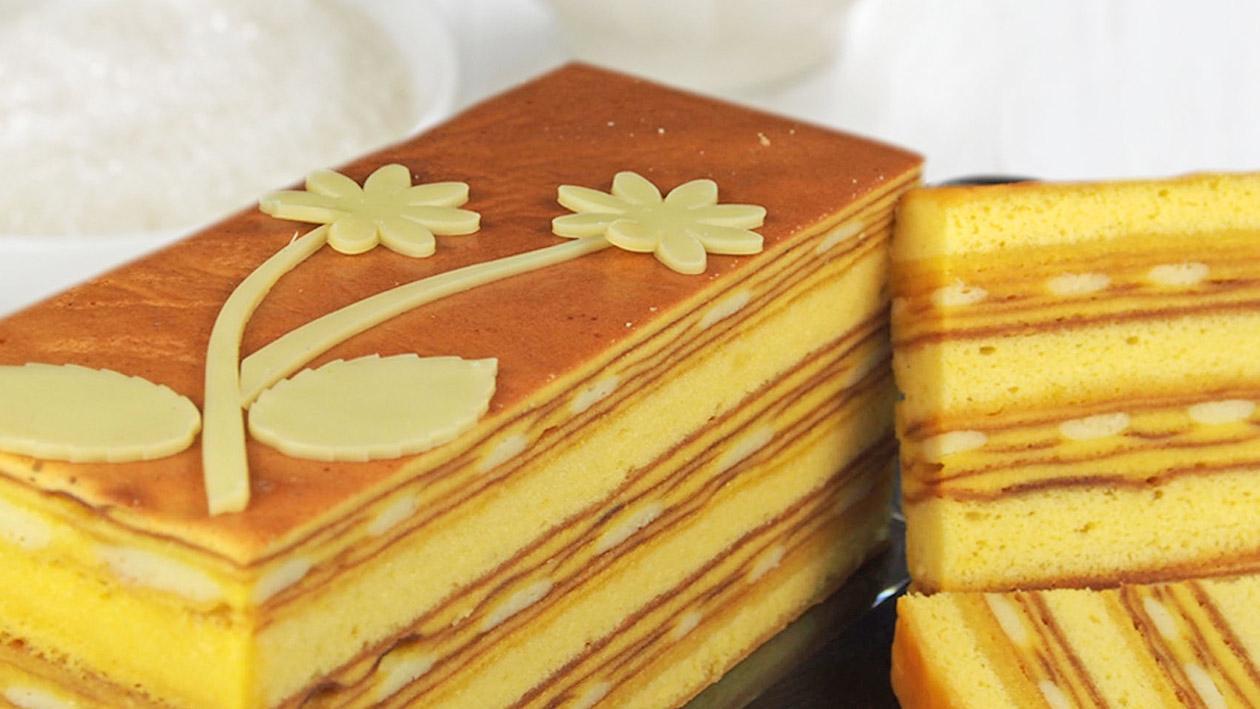 Ingredients
Making the Cake
Full Cream Powdered Milk

15 g

Corn Starch (Maizena)

15 g

Toffieco Cheese Flavor

1 tsp
Making the Layers
Corn Starch (Maizena)

20 g

Sliced cheese for the top side of the cake
Preparation
Making the Cake

Whisk egg yolks, egg whites, starkies and sugar until it's getting thicken and expand. Then, add milk powder, maizena and flour by keep whisking until they are mixed well.
Next, add margarine and cheese flavor by stirring them and put into 3 baking pans (24x24x4 cm) each.
Bake the dough ± 25 minutes in the oven at ± 180⁰ C.

Making the Layers

Whisk cream cheese, egg yolk (2 pc), icing sugar (50 g), and maizena/corn starch, until they are soft and put into a squirt cone and to divide 3 times.
Whisk egg yolk (30 pc), egg white, baking powder, and icing sugar (200 g) until it's thickens and expand. Then, add margarine, condensed milk (1 tbsp), flour, and condensed milk (30 ml) and mix them well.
Divide the dough into 3 and slice each dough 5 times to get 5 layers.
Put 1 sliced cake into a baking pan of 22x22x10 cm and stack the cake with 2 empty layers and at the third layer, we can add the cheese cream and make diagonal lines and add the other 2 empty layers.
After that, smear it with condensed milk and put 1 layer cake and so on until there is no dough left.
Then, for the last layer, we can add the sliced cheese on the top.