Potato Fritters
Easy to cook, easy to eat. Lovely side dish for a lovely bite. Single bite won't be enough. This potato is tasty and filling, will be good to serve with main course like nasi kuning or chicken soup.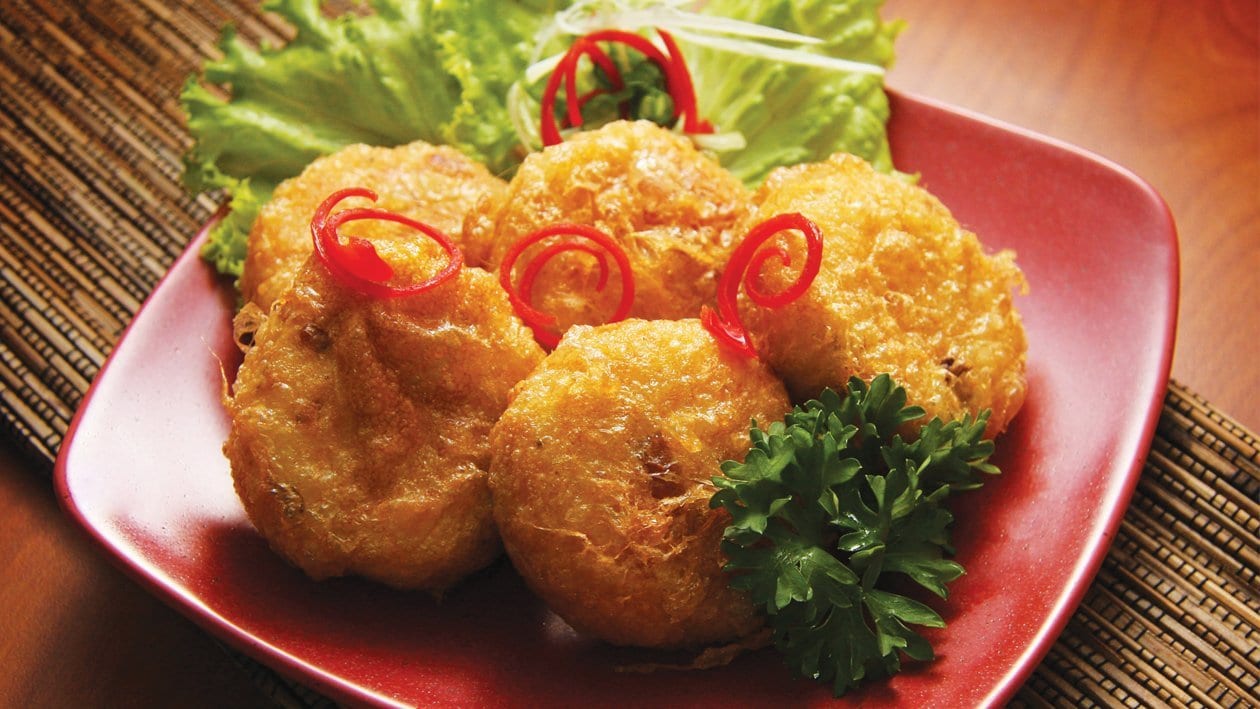 Ingredients
How to Make Potato Fritters
Knorr Chicken Powder 1kg

6.0 g
Preparation
How to Make Potato Fritters

Heat the water, put Knorr Potato Flakes, Knorr Chicken Powder, salt and pepper, stir until thick.
Put the fried onion, spring onion and grated nutmeg and stir them evenly.
Form dough into patties, then cover with whisked egg, then deep fry until golden on both sides.