Tasty Covered Pastel
Mashed potato with chicken flavour will be favourite dishes for children. Perfect served in the afternoon.
Desserts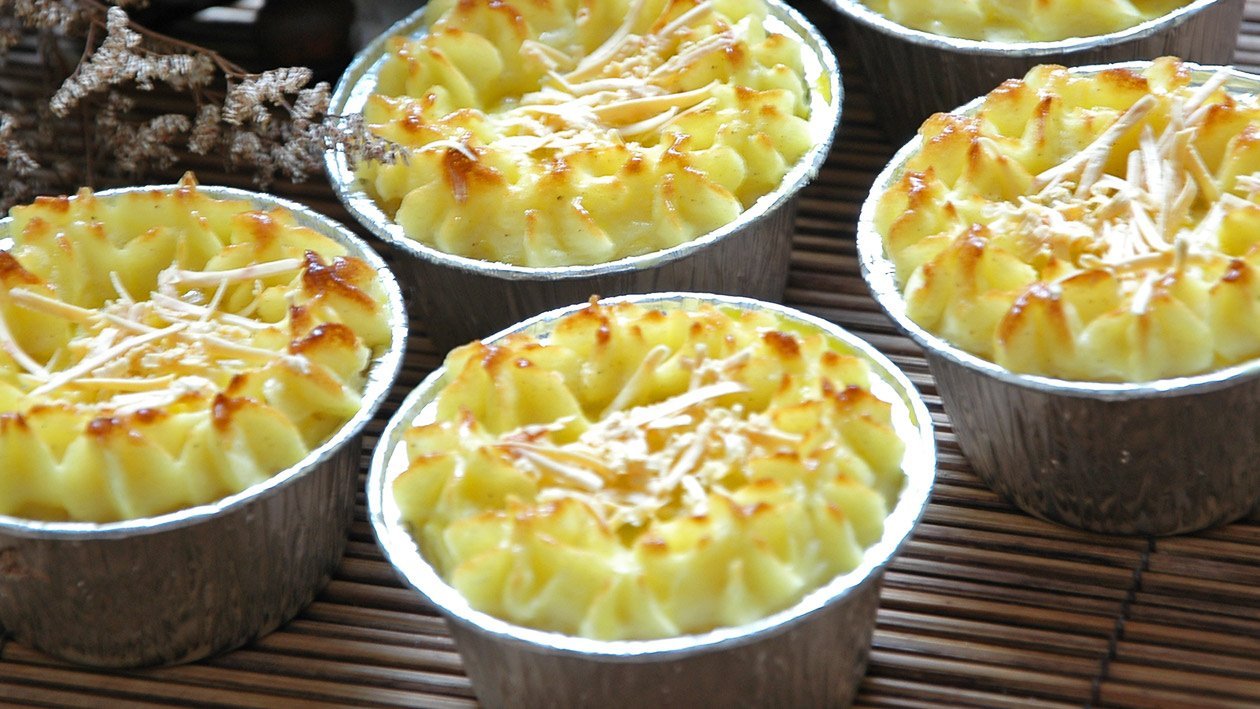 Ingredients
How to Make Pastel Cover
Full Cream Powdered Milk

30.0 g
Make the Filling
Shallots, sliced

1.0 tbsp

Canned Mushroom, sliced

125.0 g

Green Bean, boiled

75.0 g

Dry Bean Vermicelli (soaked into warm water )

20.0 g

Knorr Chicken Powder

5.0 g

Boiled Carrot, diced

225.0 g
Preparation
How to Make Pastel Cover

Mix well all ingredients.

Make the Filling

Cook the ingredients (sauté shallot and garlic at first).

Make the Covered Pastel

Put the filling into a cup about 75 g and cover with the cover mixture about 35 g. Garnish with the rest of cover mixture on top side which has been soften by some water or milk to ease squirting it. Round aluminum cup foil (RX 250), or 7.5 cm, 5cm at the lower side and 3 cm height).
Smear the top with egg yolk and add grated cheese and bake until it's getting brownies.