Aurora Bread
Creativity can be a good combination to prepare the look and tempting tastes. The charm of the beautiful aurora could be an inspiration to create unique bread with interesting flavours. Combination of red bean paste with sweet and savoury flavour is suitable to accompany your tea time.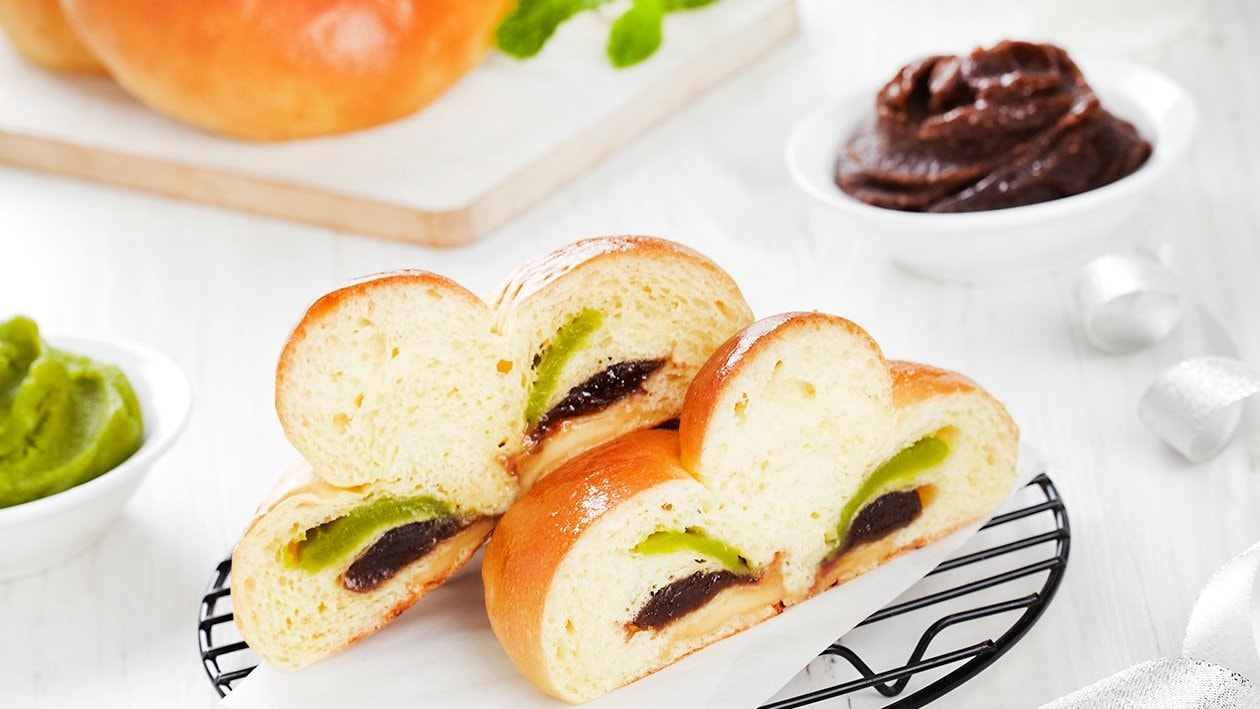 Ingredients
Make the Bread
High Protein Flour

800.0 g

Medium Protein Flour

200.0 g

Red Bean Paste, Pandan Paste, Vanilla Paste/Milk
Preparation
Make the Bread

Mix all the dry ingredients then add in water, margarine and egg yolk. Mix until smooth.
Rest for ± 15 minutes.
Weigh and round it.
Rest for another ± 15 minutes.
Flatten it, fill with pandan paste, round it again, flatten it a little, fill with red bean paste.
Round again, flatten it, fill with vanilla paste/milk, close, flatten (shape it like bakpia).
Let it rise (around 1 – 1,5 hours), then spread with milk and egg yolks.
Bake in 190 - 200°C for ± 15 minutes.