Be Sweet Base Beef
Red chilli, green chilli, ginger, and soy sauce are the perfect combination for fried sauteed beef. Savoury and spicy blend perfectly.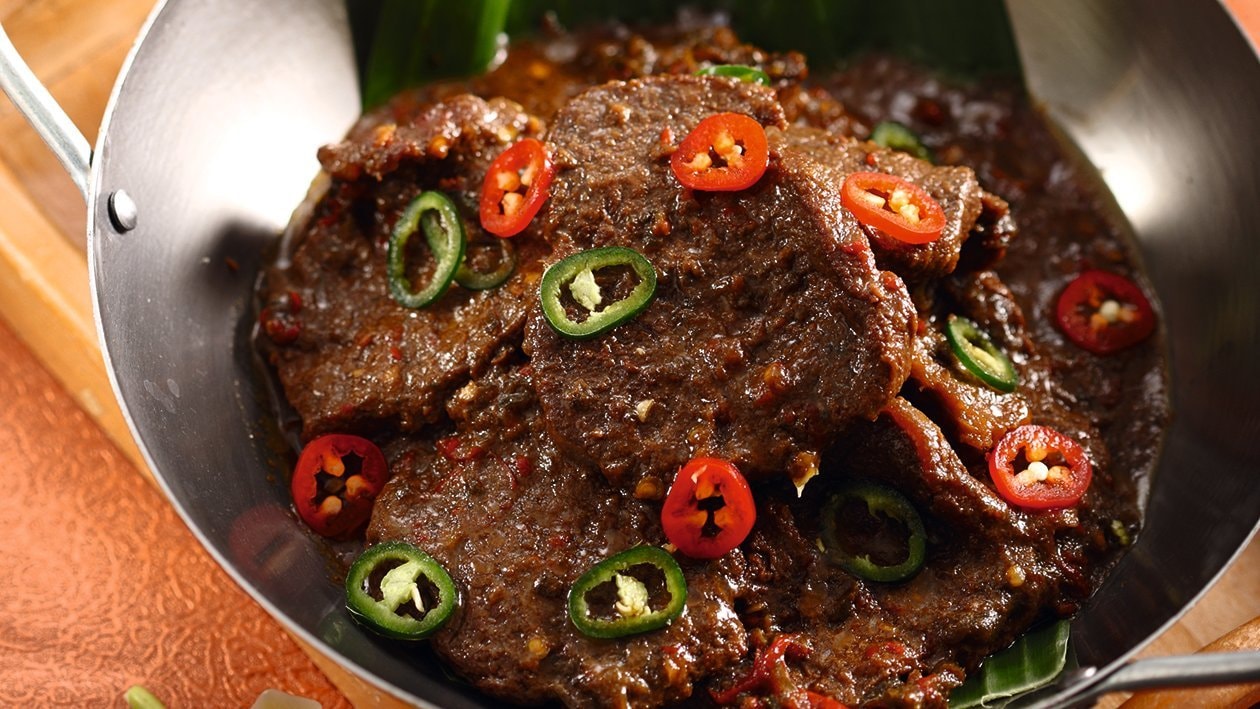 Ingredients
Cooking Be Sweet Base Beef
Large Green Pepper

30.0 g
Preparation
Cooking Be Sweet Base Beef

Heat oil. Saute the spices (shallots and garlic) until fragrant. Add in ginger, red pepper and green pepper and stir until wilted.
Add the meat. Stir until the color changes.
Add Bango Kecap Manis, salt soy sauce and salt. Stir well.
Pour the water. Cook over the low heat until cooked and the flavours mingle.