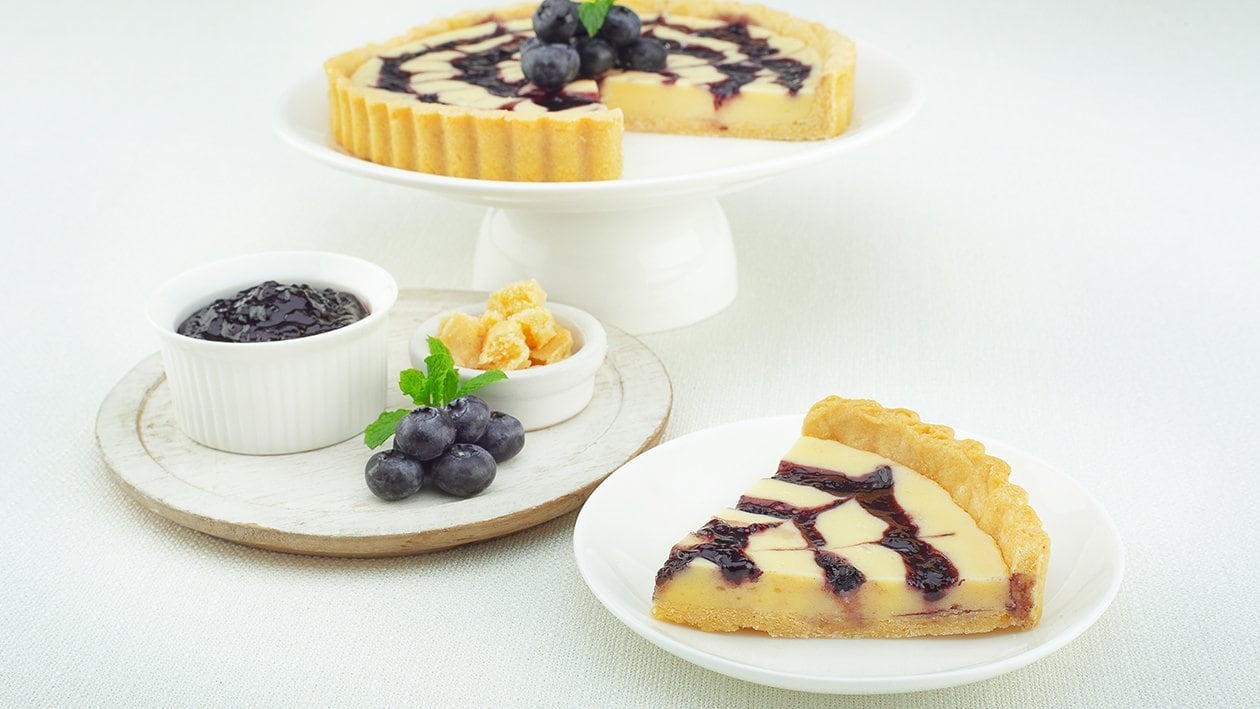 Pie is always served with many toppings and flavours. The soft and crunchy of its taste is a perfect combination with anything. And the blueberry sauce will make everyone adore you as their favourite chef!
...
Ingredients
Making the Pie Crust
All-Purpose Flour

300.0 g

Pfanni Potato Flour

25.0 g
Making the Filling
White Chocolate, melted

60.0 g

Starch, Corn (Maizena)

20.0 g
Making the Streusel
Preparation
Making the Pie Crust

Whisk and mix all pie crust ingredients well and keep in a refrigerator for 30 minutes.
Roll the dough until it's thin. Then, put and arranged it in a round pie mold. The size of the mold is about 18 cm in diameter.
Bake the dough in a medium rare at 180⁰C.

Making the Filling

Whisk the margarine and sugar until they are soft and smooth. Then, add the melted white chocolate and egg yolk. After that, add the dry ingredients and milk. Mix them well. (Filling A)
For Filling B, you will add the egg white into the ingredients of Filling A and mix them well.

Making the Streusel

Whisk the ingredients of streusel. However, be careful in adding the icing sugar. Add the icing sugar slowly with keeping whisk the ingredients into a stiff texture.

Making Blueberry Pie

Put Filling B into the medium rare pie crust and smear blueberry jam and streusel on top.
Bake again the pie until it is well done.