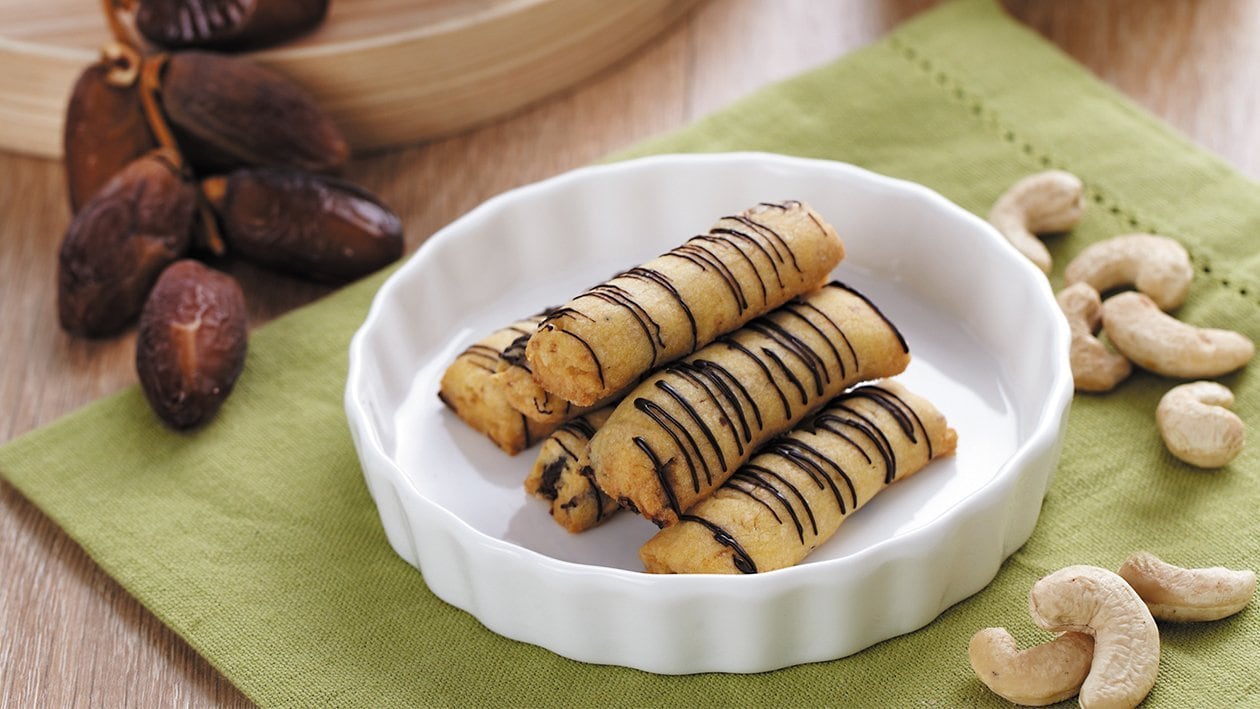 Cookies dates usually very popular during Eid. But actually, it's enjoyable at any occasion. Perfect for sweetness lovers.
...
Ingredients
Making the Dough
Buttery Margarine

225.0 g

Egg Yolk (3 pieces)

60.0 g

Soft Minced Dates

100.0 g

Roasted Minced Cashew

50.0 g
Making the Cookies
Preparation
Making the Dough

Whisk margarine and the icing sugar until they are soft and add the egg and mix them well.
Clean the bowl side with spatula and add all dry ingredients and mix them well.
Roll the dough and form it like a pencil and cut it every 5 cm and put into a baking pan.

Making the Cookies

Bake the cookies in the oven at 150⁰C for 12 minutes.
After the cookies are well done, kindly squirt melted dark chocolate on the top to make layered squirt form.