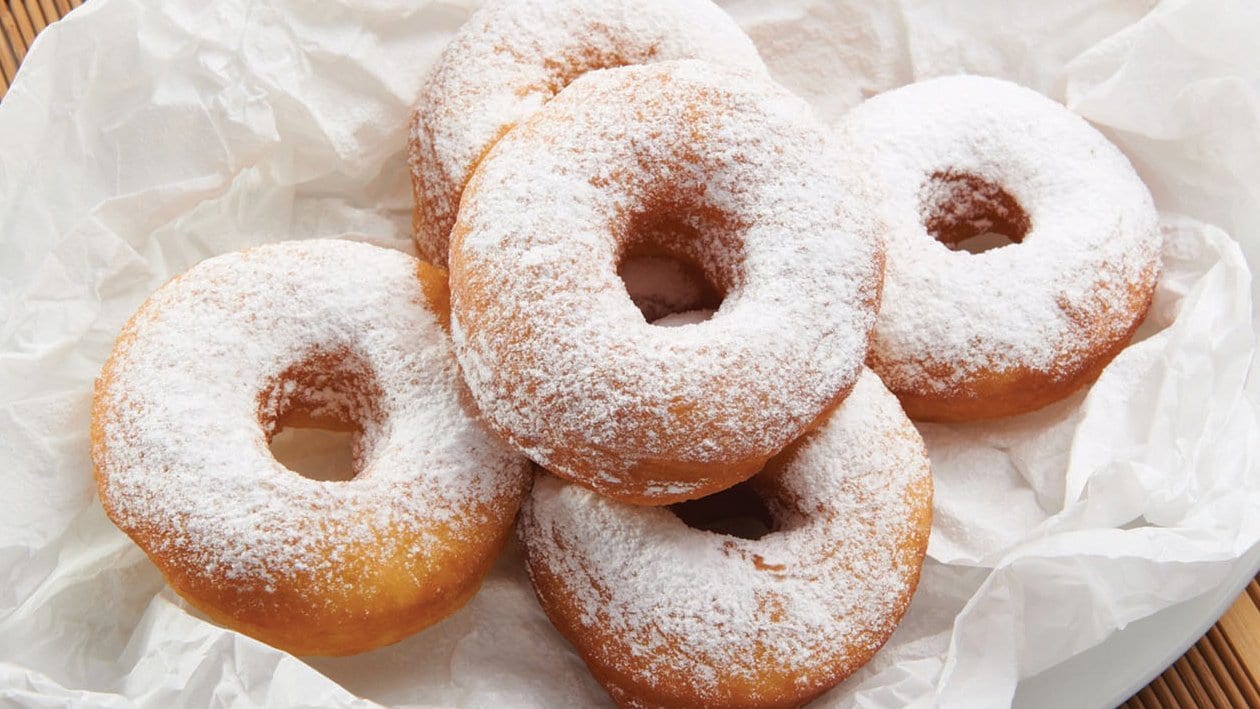 Always lovable. Buying happiness can begin with a single bite of doughnut.
...
Ingredients
How to Make Doughnut
High Protein Flour

500.0 g

Medium Protein Flour

400.0 g

Full Cream Powdered Milk

50.0 g
Preparation
How to Make Doughnut

Mix all dry ingredients except salt, then gradually add water followed by egg yolks. Mix well.
Add margarine and salt, continue stirring until the dough is formed.
Rest the dough for 15 minutes, then cut, weigh, and shape into balls.
Keep the dough again for 15 minutes, then shape the dough balls into a doughnut shape. Place on a baking sheet and cover with plastic wrap for 1 hour.
Deep fry until golden brown on both sides.