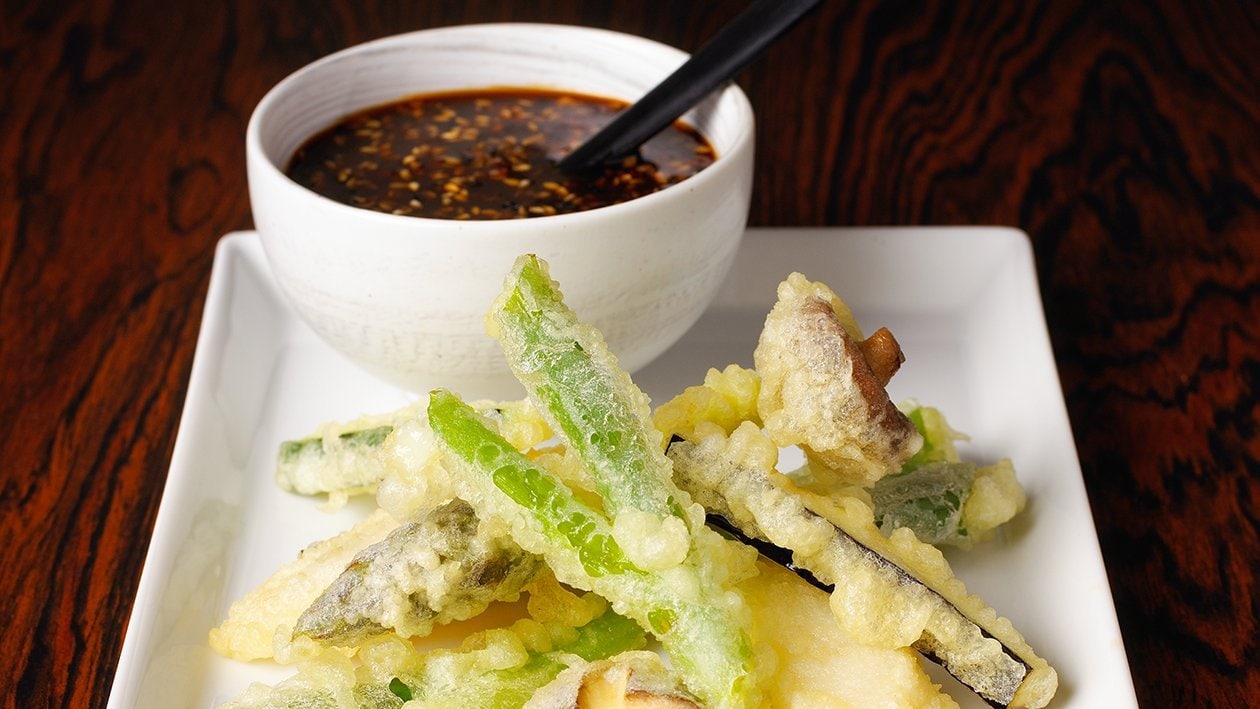 Tempura is a Japanese dish that is prepared in a way that was originally invented by the Portuguese. The batter is made of ice water, flour and often also egg, generally only mixed lightly so the gluten cannot thicken the flour.

...
Ingredients
Garnish Preparation
Shitake Mushrooms

20.0 pc
Sauce Preparation
Sesame seeds, roasted

5.0 g
Batter Preparation
Preparation
Garnish Preparation

Clean the vegetables.
Cut the onions and the asparagus in half and cut the aubergine and courgette into thick julienne strips.
Cut a cross on the surface of the shiitake mushrooms and cut the sole fillets into wide strips.

Sauce Preparation

Dilute Knorr Demi-Glace with water
Combine the soy sauce, Bango, garlic, chilli sauce and ginger syrup in a saucepan.
Bring the mix to a boil and then add the demi-glace.
Add the sesame seeds to the sauce.

Batter Preparation

Mix the tempura flour with the ice water.
Dip the sliced vegetables and the sole fillets in the batter and deep fry briefly.
Remove the tempura from the oil and drain on paper towels.

Presentation

Put the tempura on the plates.
Serve the tempura immediately with the sauce on the side.