Fried Noodles with Egg Net and Spicy Vegetables
This dish is finished with a unique type of omelette. You use a spray bottle to spray the egg mixture into a hot pan, creating an egg net. When placed on top of the noodles, you can still see the noodle dish underneath.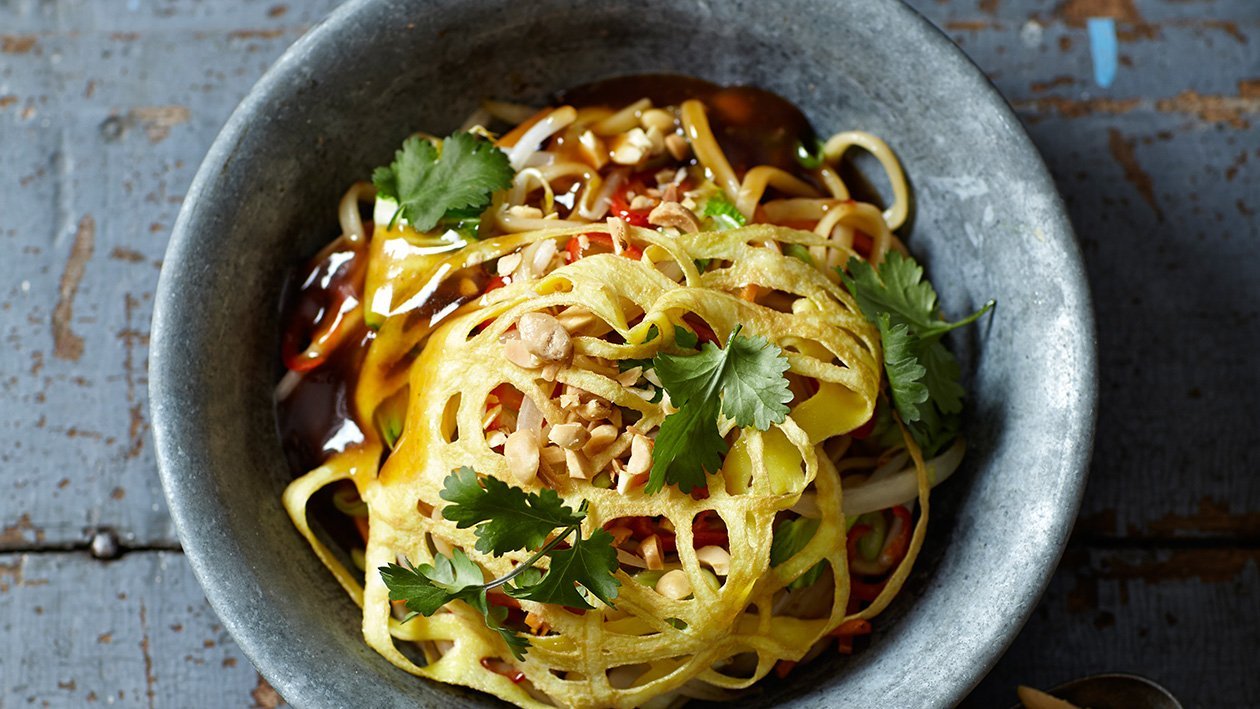 Ingredients
Noodles Preparation
Eggs Preparation
Presentation
Unsalted Peanuts, chopped

100.0 g
Preparation
Noodles Preparation

Cook the noodles in salted water for 8 minutes.
Bring 100 ml of water to a boil and add to the spice mix.
Cut the bell peppers, spring onions, bok choy and chilli peppers and fry briefly with some Phase.
Strain the noodles and add to the soaked noodle mix.
Gently mix in the lightly fried vegetables.
Heat the sweet soy sauce.

Eggs Preparation

Break the eggs into a bowl, add some salt and pepper and mix.
Put the egg mixture into a spray bottle.
Pour some Phase into a pan with a Teflon coating and heat it.
Spray the egg mixture into the pan to create a net.

Presentation

Divide the noodles over the bowls.
Spoon the egg net from the pan and serve it on top of the noodles.
Garnish with coriander and chopped peanuts and serve with sweet soy sauce.