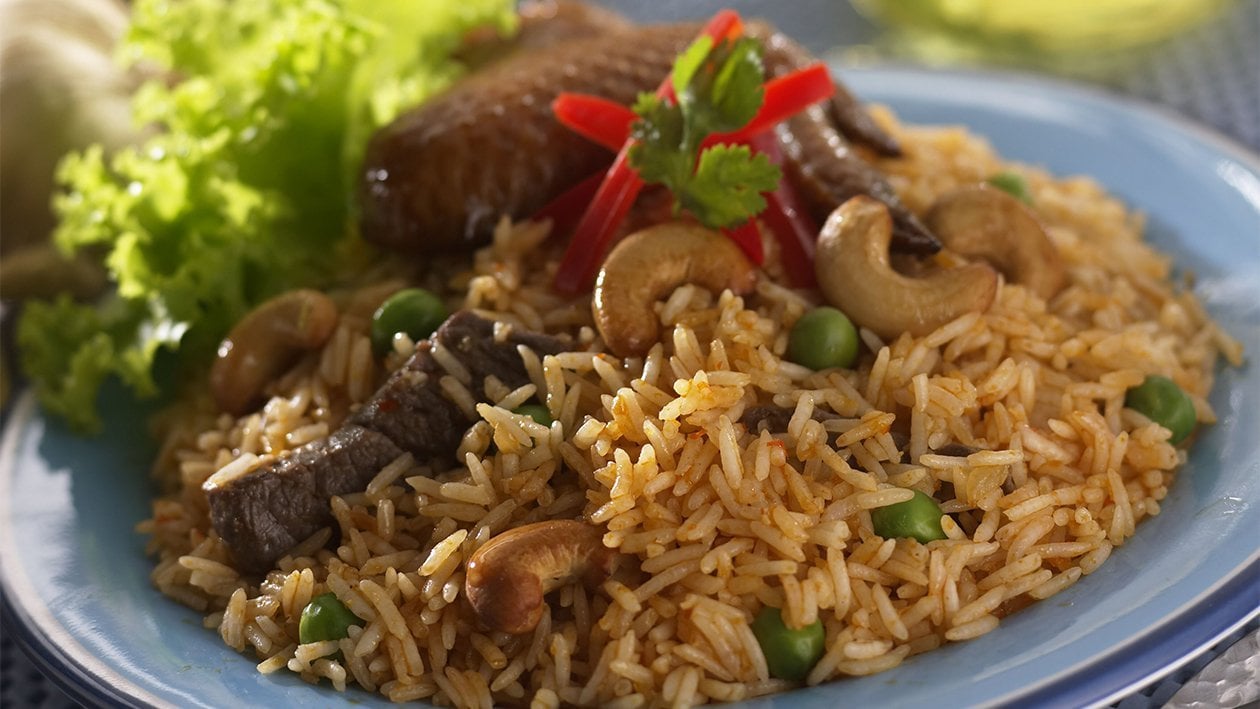 Bring the delightful of Mexican food style to your diners with this fried rice recipe. Easy to make, full of taste. Perfect to make a new lining up in your resto.
...
Ingredients
Making Mexican Friend Rice
Knorr Chicken Powder 1kg

10.0 g

Vinegar, red wine

11.0 ml

Margarine, Planta (plain)

15.0 g
Preparation
Making Mexican Friend Rice

Boil shank until well cooked, cut into small pieces.
Saute onion, garlic and shank meat that already boiled, then add steam rice. Stir well.
Add tomato sauce, chilli sauce,and KNORR Chicken Powder, stir well evenly distributed.
Marinade chicken wing with KNORR Chicken Powder, red wine and lemon juice, then fry until fried.
Season this Mexican Fried Rice with cashew nut, green peas, and chicken wing.