Grouper Pepes (Seasoned Grouper Wrapped in Banana Leaves)
Looking for Indonesian style for a fish menu? The freshness of this pepes ikan kerapu will be one that make your diners will crave for more.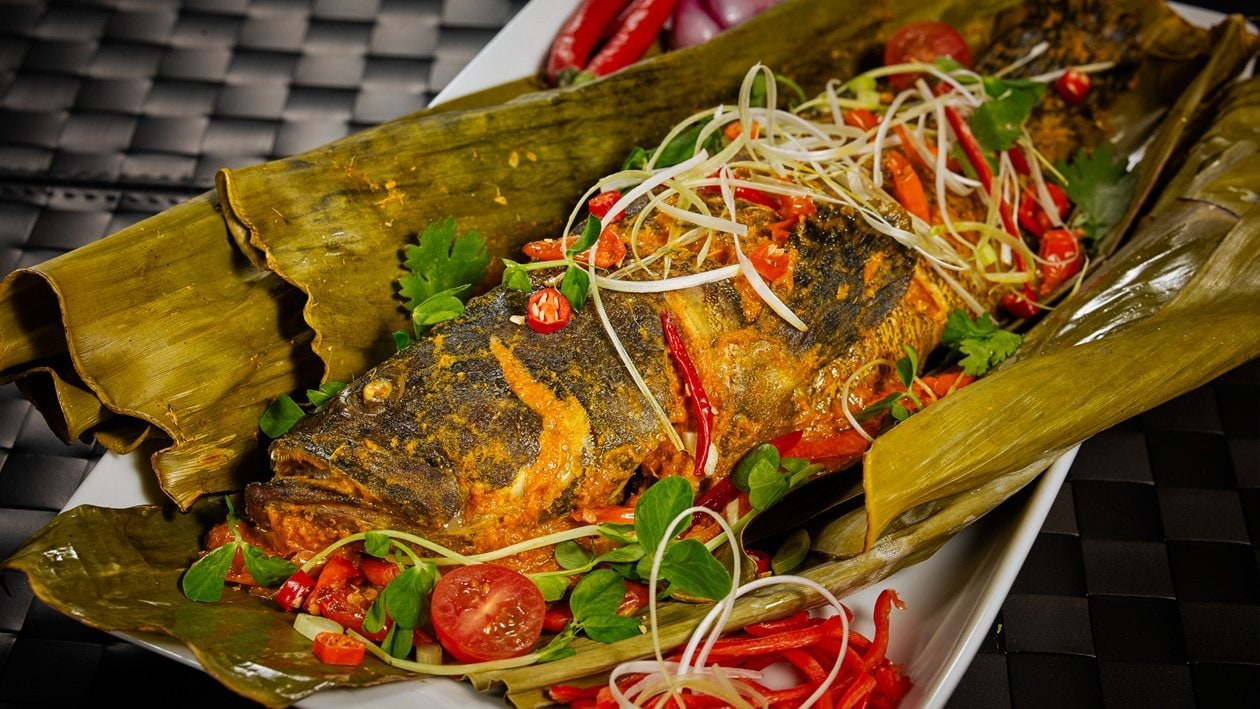 Ingredients
Prepare the Fish
Knorr Chicken Powder 1kg

1.0 tsp
Cooking Pepes
Lemongrass, grounded

10.0 g

Spring Onions, chopped

25.0 g
Preparation
Prepare the Fish

Take the fish that already cut into pieces and clean it by rubbing it with Knorr Lime Flavoured Seasoning Powder dissolved in water. Sprinkle it with salt and Royco Chicken Powder. Set aside.

Cooking Pepes

Mix all the ground seasonings in a bowl.
Rub the fish evenly with seasonings. Add the chopped spring onions, Thai chillies, bay leaves and basil leaves.
Wrap with banana leaves. Steam the fish for at least 3 hours for best results. Serve.