Holladische Zebras
This will happen when a typical potato flavour combined with coarsely chopped almonds. Combining those ingredients in the form of crispy cookies, will tempt anyone who want a different taste.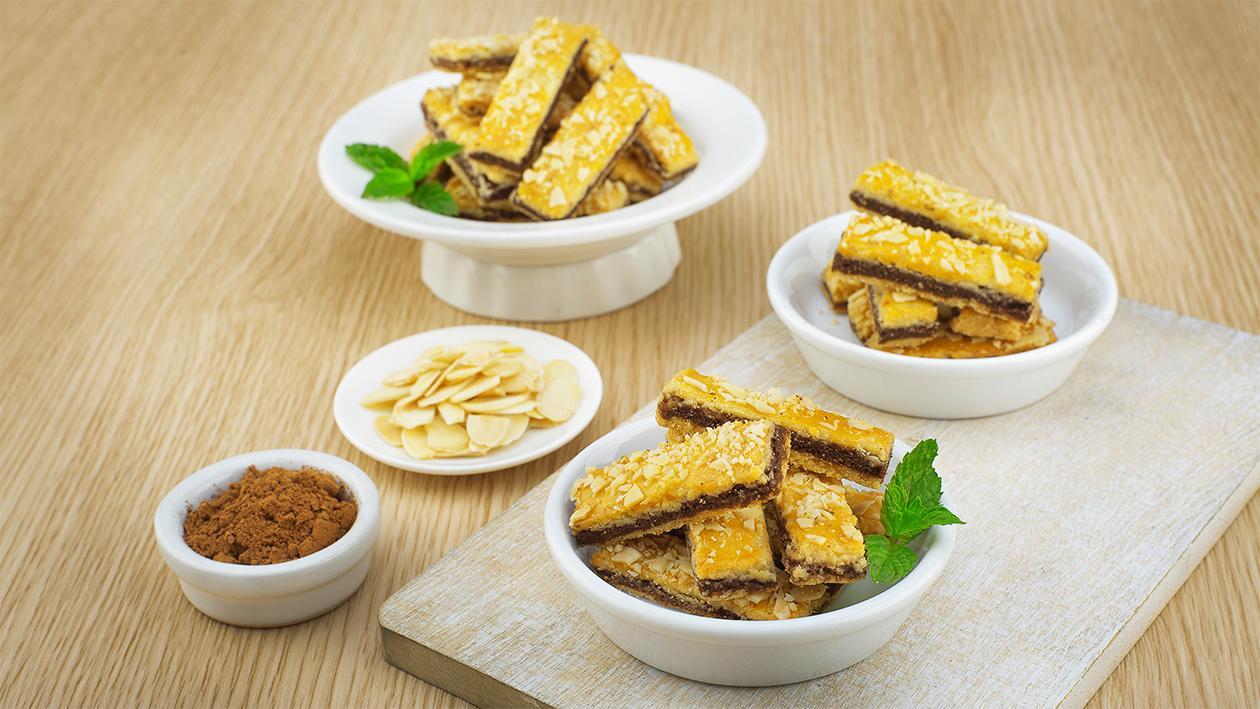 Ingredients
Make the Dough
Make the Cookies
Preparation
Make the Dough

Mix all Ingredient A until smooth, and then add egg yolk (Ingredient B). Stir until well blended.
Add Ingredient C and stir. Divide the dough into 1/3 and 2/3 portions.
Separate the 1/3 dough and add Ingredient E. Add Ingredient D to the 2/3 dough, mix well.
Store in the refrigerator, and then roll and stack based on the colour, i.e., yellow-brown-yellow. Store in the refrigerator until it hardens.

Make the Cookies

Cut into 2 x 3 cm pieces, then glaze with egg yolk and sprinkle them with chopped almonds.
Bake them at a temperature of 130 °C.