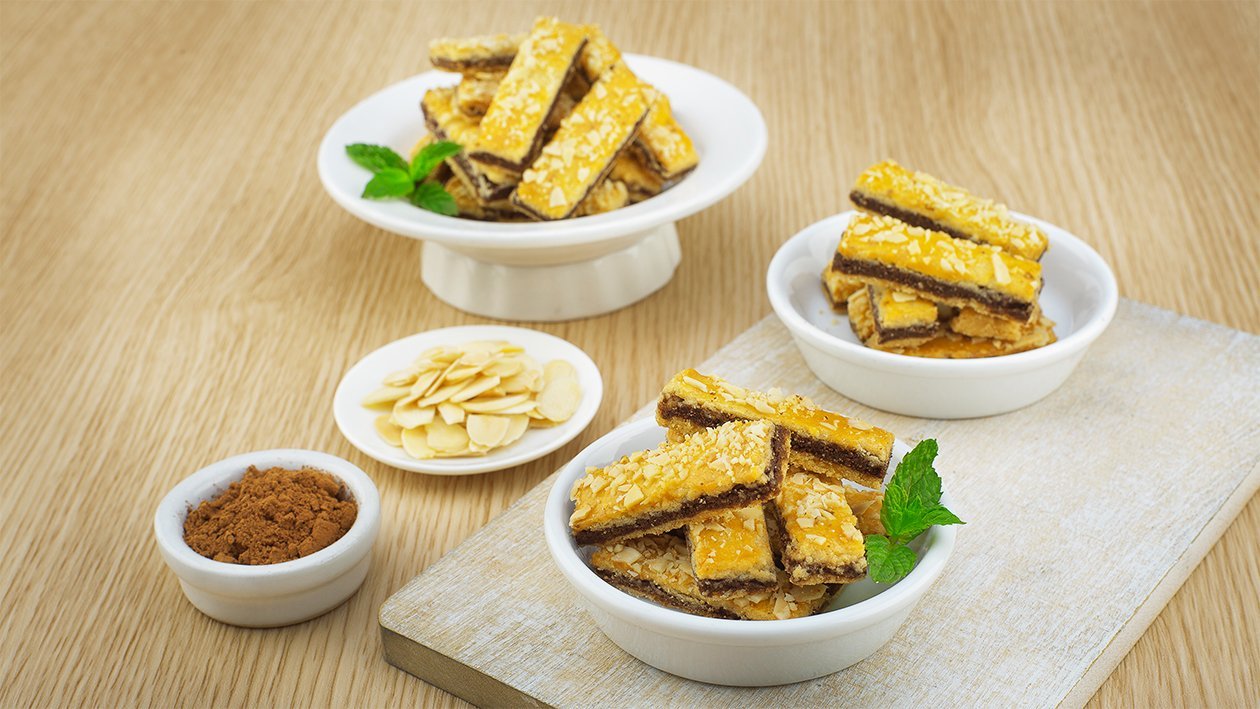 A mixture of vanilla and chocolate dough topping with almonds. More than just beautiful, it's also mouth-watering.
...
Ingredients
Make the Hollandische Zebra
All-Purpose Flour

225.0 g

Almond Slices, roughly chopped
Preparation
Make the Hollandische Zebra

Beat the butter, margarine and refined sugar briefly, put egg yolks, stir well.
Add Knorr Potato Flakes, mix well. For the dough into 3 parts, 2/3 wheat flour, stir well. Add chocolate powder, flour, and baking powder, in the rest 1/3 dough, mix well.
Roll thin and arrange three layers. The bottom is white then the brown dough and topped the white dough. Cut batter and polish with yolk and sprinkle almonds.
Bake in temperature 150°C until cooked.