Malay-style Mutton with Peanut Sauce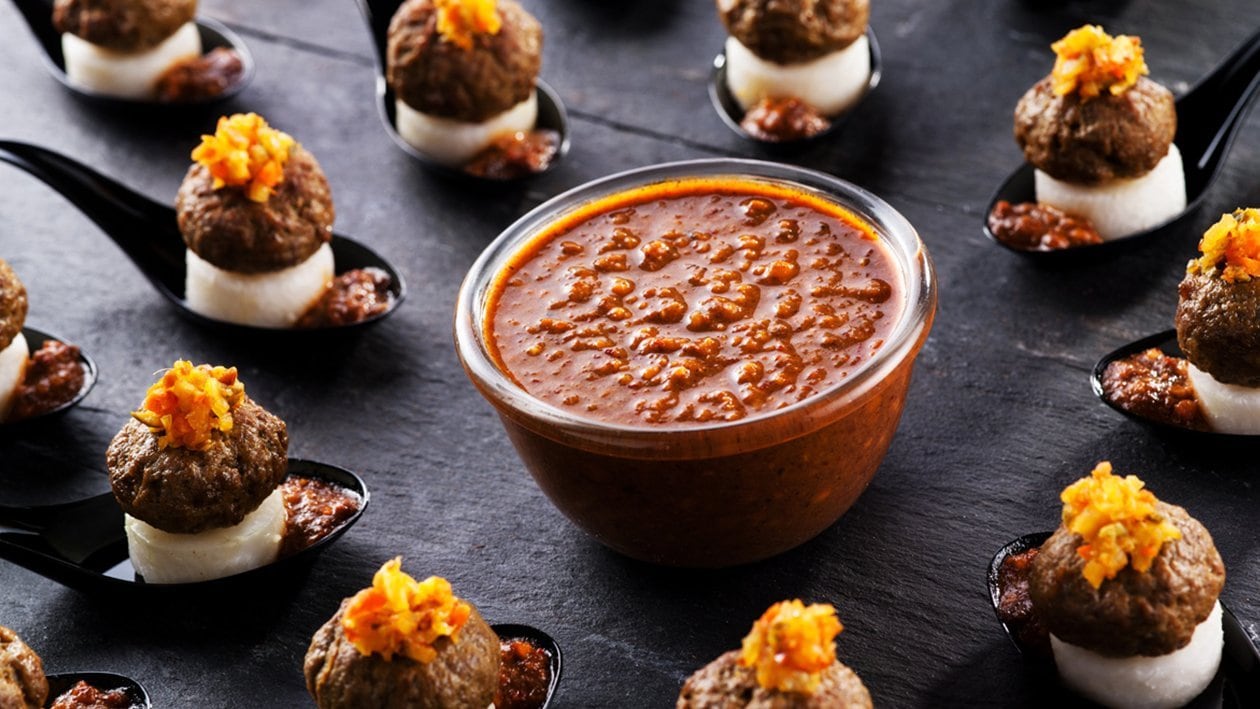 This Malay-inspired dish takes the elements of the chargrilled street favourite—mutton, spicy peanut sauce, ketupat and vegetables—and transforms them.
...
Ingredients
Mutton Preparation
Lemongrass (stalk)

10.0 g
Peanut Sauce Preparation
Satay (Mutton) Grilling
Preparation
Mutton Preparation

10 mins

Marinate minced mutton with spices blend overnight

Peanut Sauce Preparation

20 mins

Blend oil, lemongrass, onion, garlic, dried shrimp paste, coriander seeds, cumin seeds, galangal root, skinned peanuts and cook simmer on pot (A)
Add Dried Tamarind and hot water, squeeze to dissolve pulp, strain (B)
Mix Ingredients B to A, and simmer on medium heat, while adding Chilli Powder, Sugar, Salt and Bango Sweet Soy Sauce, and stir until thickened (8-10mins)

Satay (Mutton) Grilling

10 mins

Chargrill mutton (300-350degC) for 4mins to medium well
Plate peanut sauce on plate, add mutton patties and garnishes.