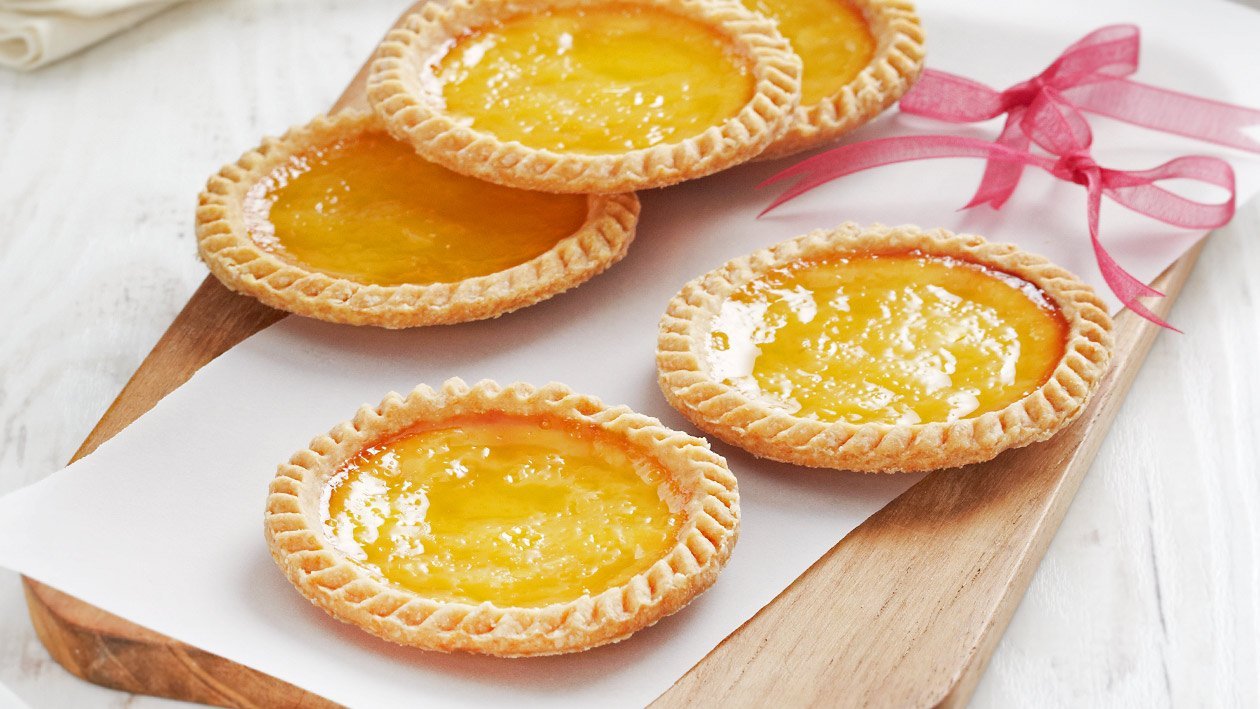 Crunchy pie with sweet melted filling make this pie as a favourite pie for your customers.
...
Ingredients
How to Cook Pie Skin
Buttery Margarine

200.0 g

Low Protein Flour

360.0 g
Making Pie
Condensed milk, canned

400.0 g

Corn Starch (Maizena)

40.0 g
Preparation
How to Cook Pie Skin

Mix all skin ingredients until they're being granules and round them up. Take it in the chiller for 30 minutes.

Making Pie

Mix the condensed milk, Maizena, vanilla powder, egg, water. Stir them well and strain it.
Take the dough about 18 g and mold the skin dough into a milk pie mold and fill it with the filling ingredients.
Bake the dough for 60 minutes at 160⁰c.