Original Ginger Cookies
European traditional cakes are very popular since the Middle Ages. With a taste of spiciness and sweetness. Perfect for afternoon tea.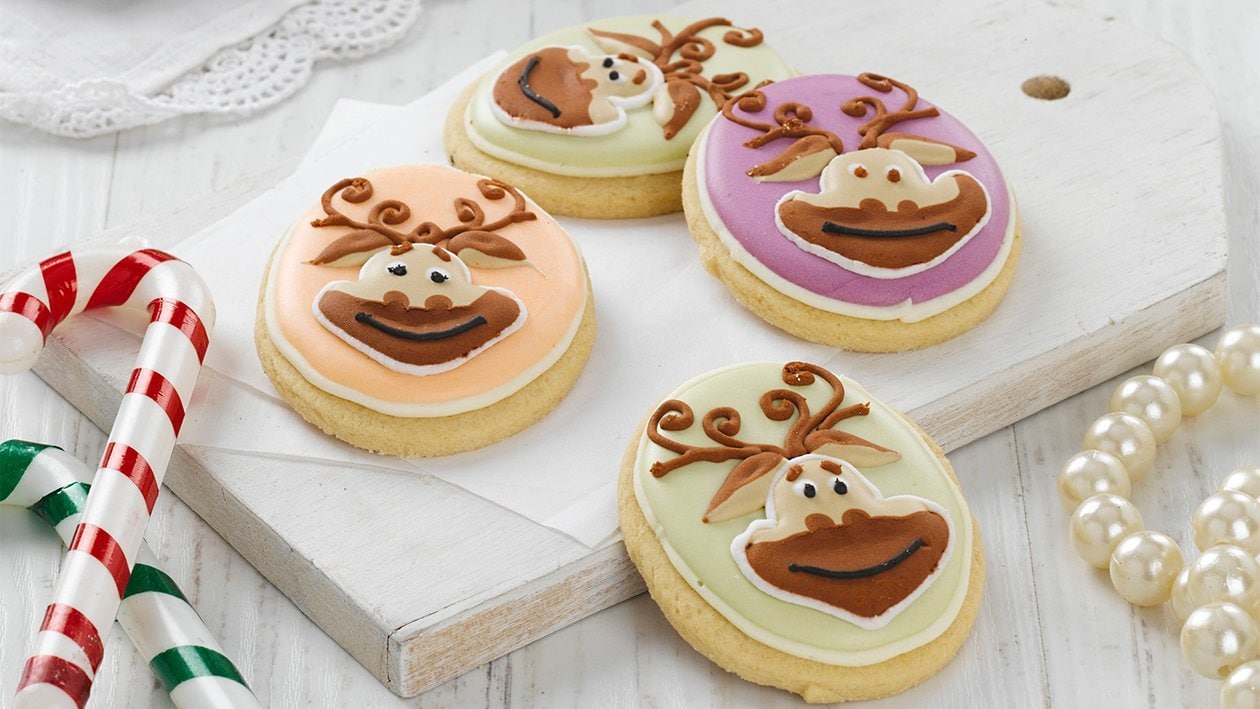 Ingredients
Make the Dough
Toffieco Grilled Rum Flavouring

10.0 g

Vanilla Butter Essence

10.0 g

Sweetened Condensed Milk

60.0 g

Medium-Protein Wheat Flour

400.0 g
Royal Icing and Colour Flow
Vanilla Butter Essence and Vinegar

0.5 tsp

Mineral Water, hot

30.0 g
Preparation
Make the Dough

Whisk all-purpose flour and baking powder until fluffy, soft and white using flat blades, then put sugar and yolk into the bowl and whisk them again slowly until they are mixed well.
Put margarine into the bowl and stir with a fork. Keep the dough in the refrigerator for 30 minutes.

Royal Icing and Colour Flow

Whisk all of the ingredients in a bowl until the mixture thickens, then cover the bowl with a damp cloth before use.
Colour Flow: Royal Icing (200 gr), Hot Mineral Water (20-30 gr). Mix all of the above ingredients until the mixture softens and can be used directly.

Make the Cookies

Flatten the dough to 2 mm for small amount, and 4 mm for larger portion.
Bake the dough in the oven at 130°C for 10 minutes, then take it out from the oven and let it cool.
Put the baked dough back in the oven for 20 minutes, and then turn off the oven.