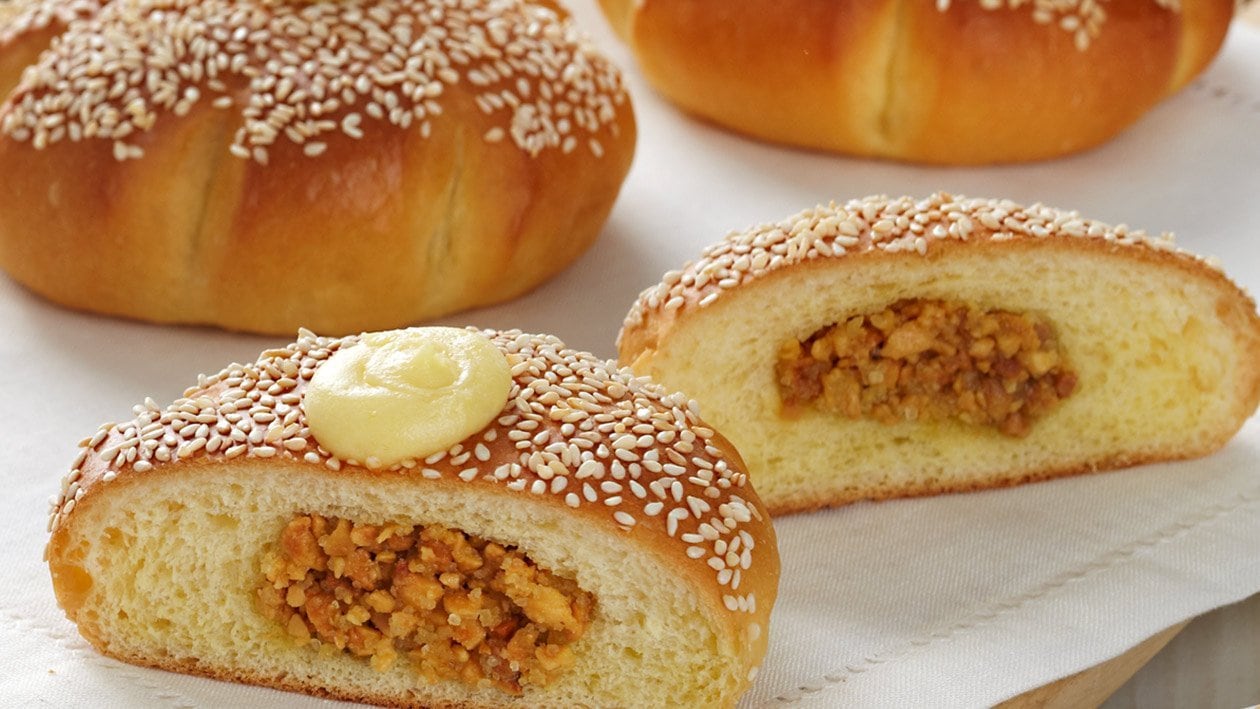 Orion bread is a bun containing peanuts with a sweet taste that is loved by adults and children.
...
Ingredients
Making the Filling
Minced nuts (roasted)

100.0 g
Making Orion Bread
High Protein Flour

800.0 g

Medium Protein Flour

200.0 g

Skimmed Milk Powder

50.0 g
Preparation
Making the Filling

Mix well the margarine, minced nuts, flour and sugar until it's getting ready to use as the filling.

Making Orion Bread

Mix all dry ingredients and pour some water, margarine, and egg yolk. Knead the dough until they are not sticky anymore.
Leave the dough on the table for ± 15 minutes.
Weight the dough and form it into a ball.
Leave it again for ± 15 minutes.
Form the dough into a ball, fill it, and flat it. Give the incision around the outer edge side of the dough .Smear the dough with the milk and sprinkle the sesame seeds.
Press the middle side of the dough until it is like a doughnut form and give the vla.
Ferment it until it expands about 1-1.5 hours. then, bake it at 190⁰C-200⁰C for 15 minutes.