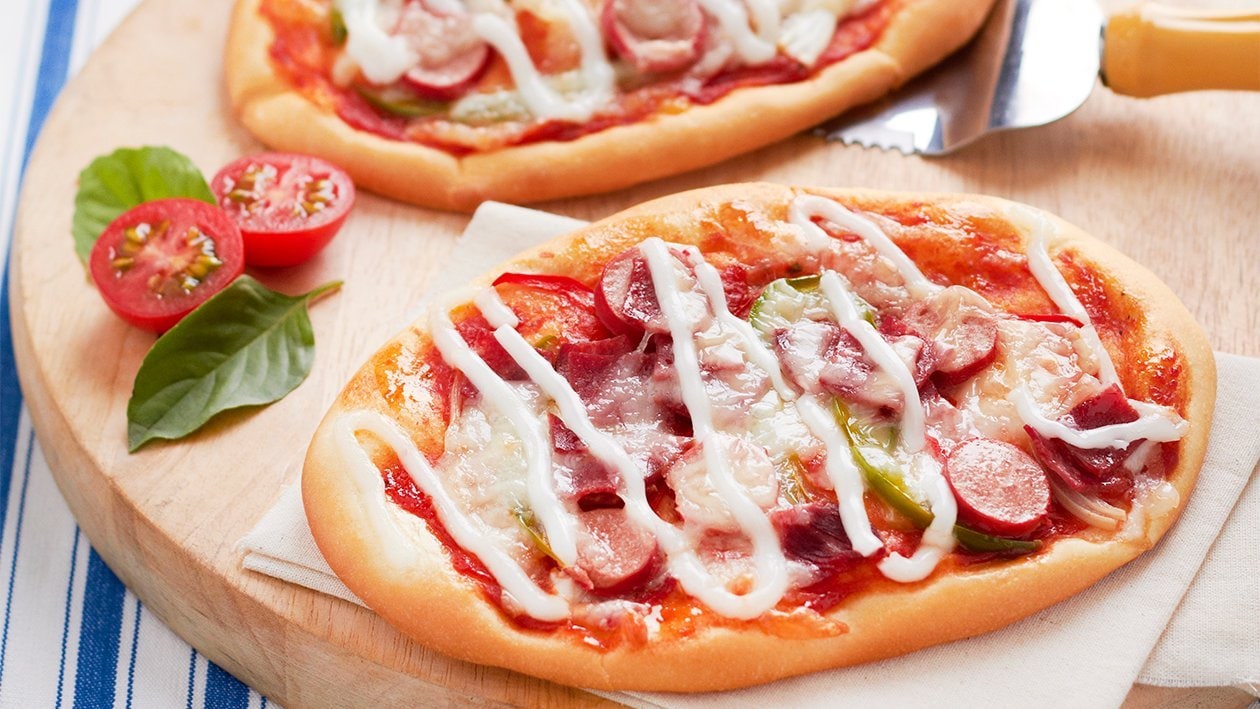 Who does not like pizza? The meats and vegetables on it made anyone want to bite them.
...
Ingredients
Making the Napoli Sauce
Making Pizza Mayo Bread
High Protein Flour

800.0 g

Medium Protein Flour

200.0 g
Preparation
Making the Napoli Sauce

Heat until almost boiling water put all ingredients and the corn starch that has been diluted with water and stir until thickened.

Making Pizza Mayo Bread

Stir all the dry ingredients and enter the water, margarine, stirring until dull.
Rest on the table about 15 minutes. Weigh with a weight of 50 kg.
Rest about 15 minutes then roll and trimmed stacking boxes proving diloyang enter until fluffy.
Rub evenly Napoli sauce, give the toping and ornamental topped with mayo that is inserted into the piping bag.
Bake at 180°C - 200°C until cooked.