Salak Cake
Chewy texture of salak will give unique and fun experience for your customers and they will love with this unique cake.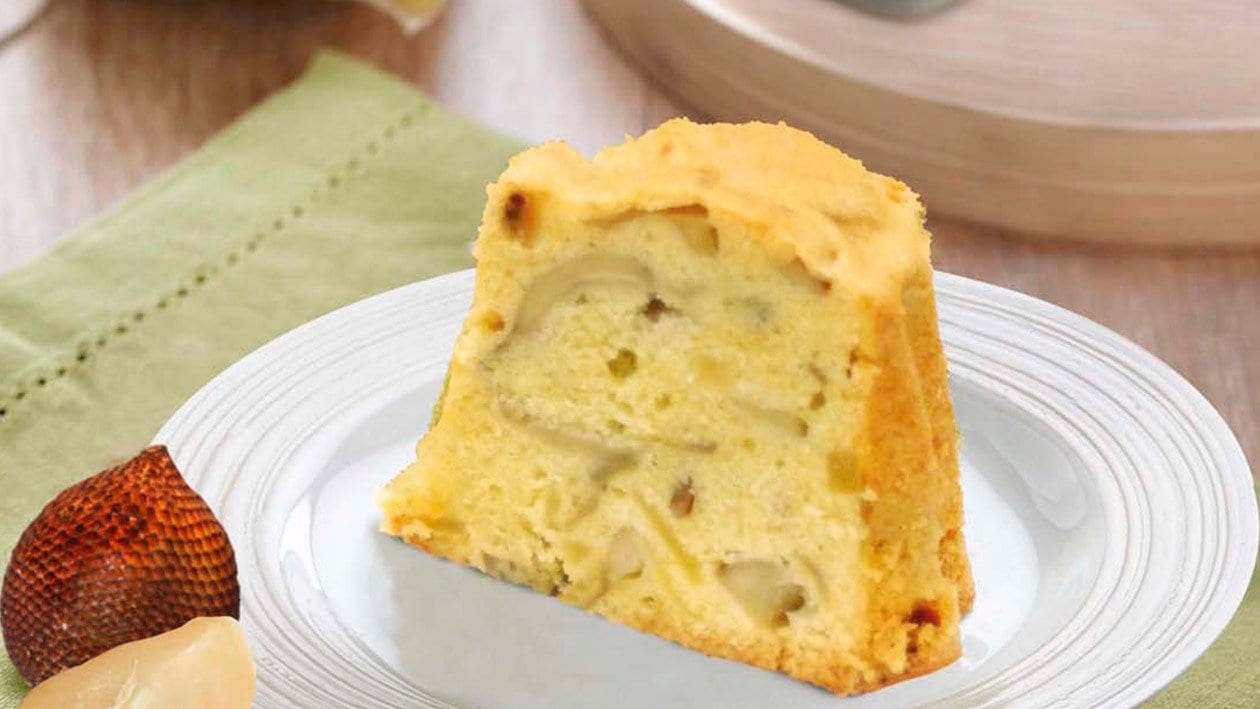 Ingredients
Making the Cake
10 yolks, 7 white eggs

410.0 g

All-Purpose Flour

400.0 g

Salak fruit (cut into small pieces)

600.0 g

Dried mangoes/plums

200.0 g

Tulban baking sheet with a diameter of 32 cm
Preparation
Making the Cake

Mix egg yolks, white eggs, fresh milk, all-purpose flour, Knorr Mashed Potato, corn starch, and baking powder roughly using fork.
Sift salak fruit (cut into small pieces), dried mangoes/plums evenly.
Whisk margarine, butter, castor sugar, and vanilla essence until it get white and soft for approximately 10 minutes with medium speed.
Turn down the mixer speed while alternately pour mixtures number 1 and number 2 to their last drop.
Pour the dough into tulban mould and bake it on 160° C temperature for 45 minutes.