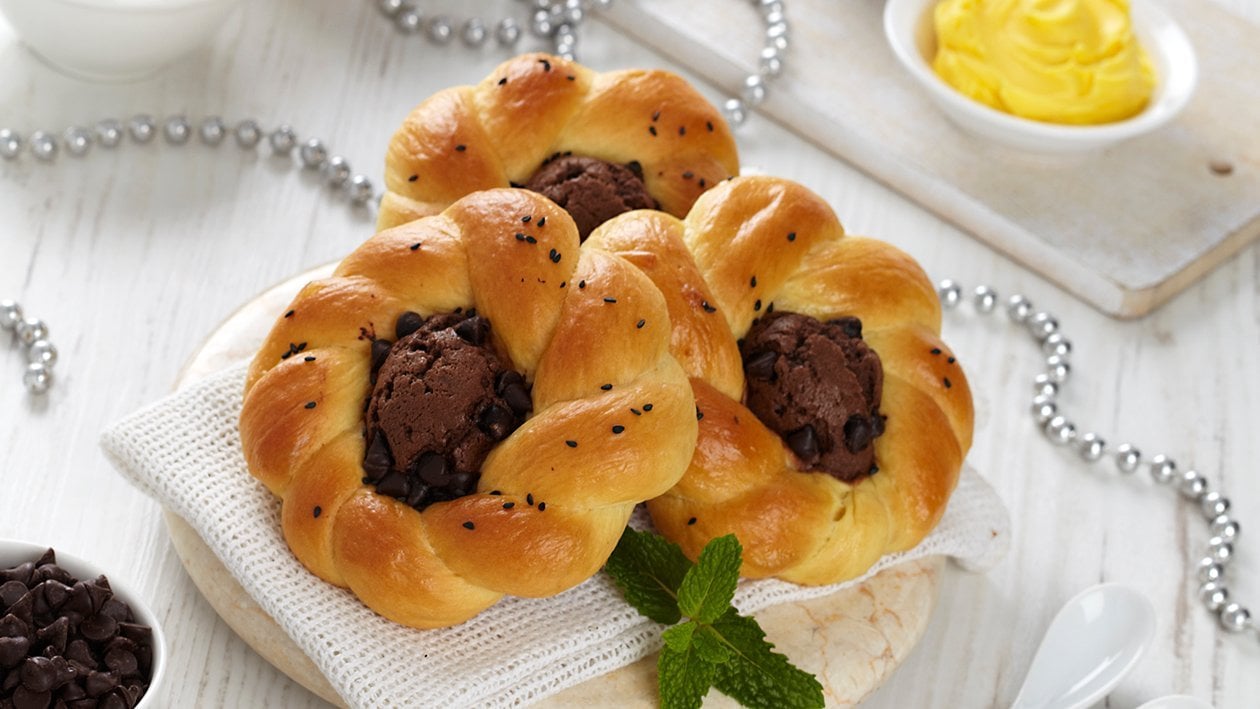 Crafting your creativity into a delightful creation. This planet-style may not be just as simple as it looks. Definitely one step ahead to make an interesting cakeries.
...
Ingredients
Make the Chocolate Cookies
Make the Saturnus Bread
High Protein Flour

800.0 g

Medium Protein Flour

200.0 g

Sesame seed for sprinkles
Preparation
Make the Chocolate Cookies

Whisk margarine, butter, sugar, and eggs until smooth.
Mix it with the dry ingredients. Use spatula to stir the dough while gradually pouring the liquid milk. The expected result should be sleek and solid.

Make the Saturnus Bread

Mix all dry ingredients and gradually pour some water, margarine, yolk until it proofs.
Put the dough on a table for roughly 15 minutes.
Take some pieces from the dough, weigh each for 50 grams, and roll them into balls.
Let it dry for another 15 minutes.
Split each dough ball in two, and then stretch each piece to about 25 cm.
Put one dough crossing the other and then twist them altogether. Stick both ends.
As the dough now resembles the shape of a ring, let the hollowed centre part as it is.
Ferment them until they bloat. This should take about 1-1,5 hours. Smear the dough using milk and yolk.
Fill them with the chocolate cookie and sprinkle some choco chips.
Bake the dough in a 190-200° C oven for about 15 minutes.