Selat Solo
Many called this as Javanese beef steak. This dish western-derived Javanese cuisine specialty of Solo city will freshen up your day with its sweet watery sauce made of garlic, vinegar, and sweet soy sauce.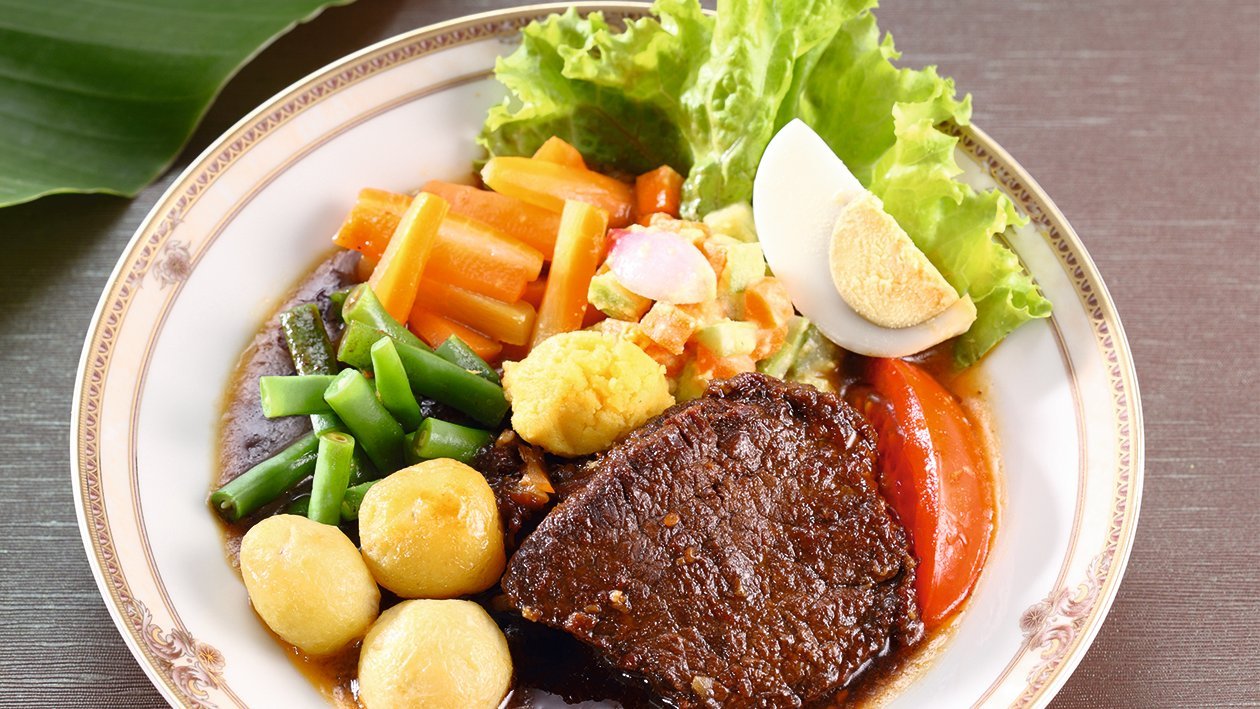 Ingredients
Preparing the Meat, Pickles, and Sauce
Worcestershire Sauce

18.0 g

Margarine, Dorella

45.0 g
Making Selat Solo
Preparation
Preparing the Meat, Pickles, and Sauce

Marinate the meat with the marinade, let stand 1 hour in refrigerator.
Stir ingredients pickles, let stand 2 hours in refrigerator.
Mix sauce ingredients well, set aside.

Making Selat Solo

Heat the margarine. Saute onion until fragrant and enter the tomato. Stir until wilted. Pour the water. Let it boil.
Put in the meat then leave until the color changes.
Add Bango sweet soy sauce, worcestershire sauce, nutmeg powder, pepper, and salt. Leave it until the meat is cooked.
Serve the meat with a complementary, pickles and sauces.