Read More
Spicy Tuna Bread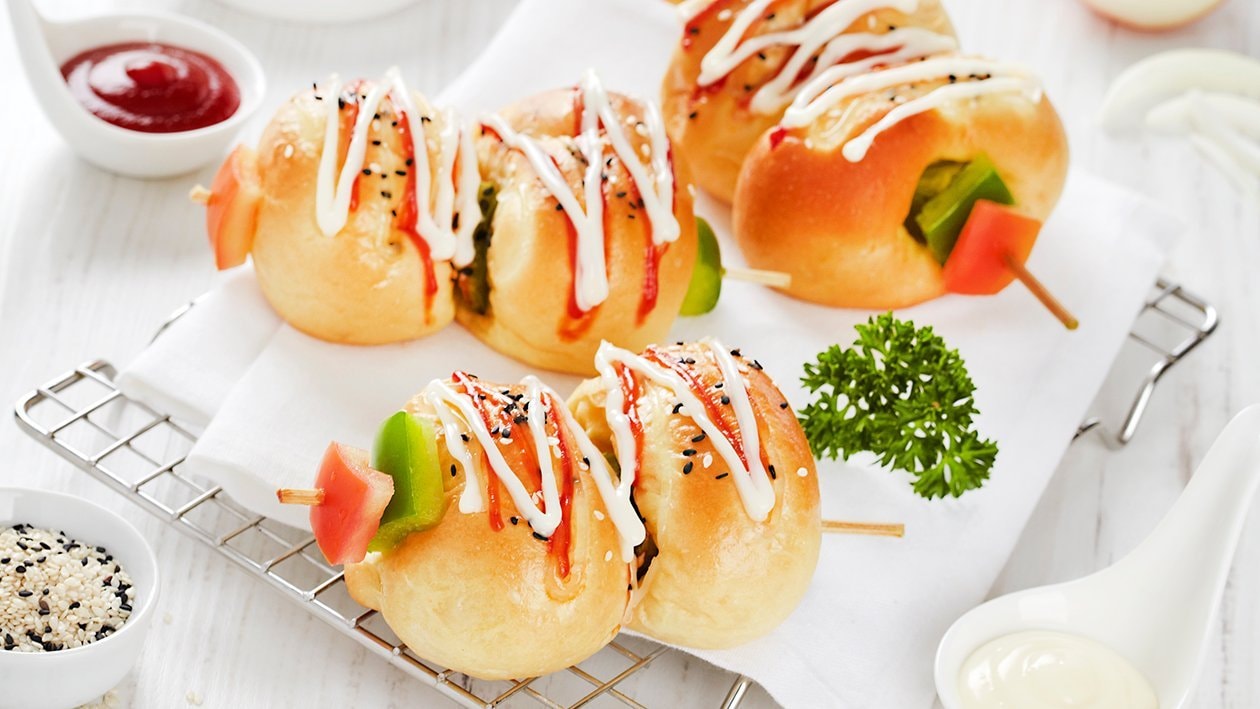 Dishes with tuna have a typical aroma and flavor. By processing with various spices, tuna can be combined with anything. Including bread. This tuna bread will excite and challenge every spicy lovers.
...
Ingredients
Make the Filling
Knorr Chicken Powder Hong Kong 1kg

5.0 g
Make the Bread
High Protein Flour

800.0 g

Medium Protein Flour

200.0 g

Egg Yolk (5 pieces)

100.0 g
Preparation
Make the Filling

Saute the onion until fragrant, the add in chilli, soy sauce and water and leave until the water recedes. Add in tuna chunk and stir evenly while adding the other ingredients.
Before removing from the heat, add in flour to thicken.

Make the Bread

Mix all the dry ingredients then add in water, Blue Band Master Cake Margarine and egg yolks until smooth.
Rest on the table for ± 15 minutes.
Weigh each dough for 50 gr and round it.
Rest for another ± 15 minutes.
Divide the dough into 2, then fill with spicy tuna filling and pin using a skewer. Give diced red and green paprika in between the bread.
Place inside a proving box until it rises, when it is ready to bake, spread with evaporated milk and garnish with Hellmann's Mayo Magic and tomato sauce. Bake in 180° C.