Spicy Tuna Pastry
The tasteful of tuna mixed up with spicy red chili will give unusual new unique flavour. Make your customers hooked with the spicy taste.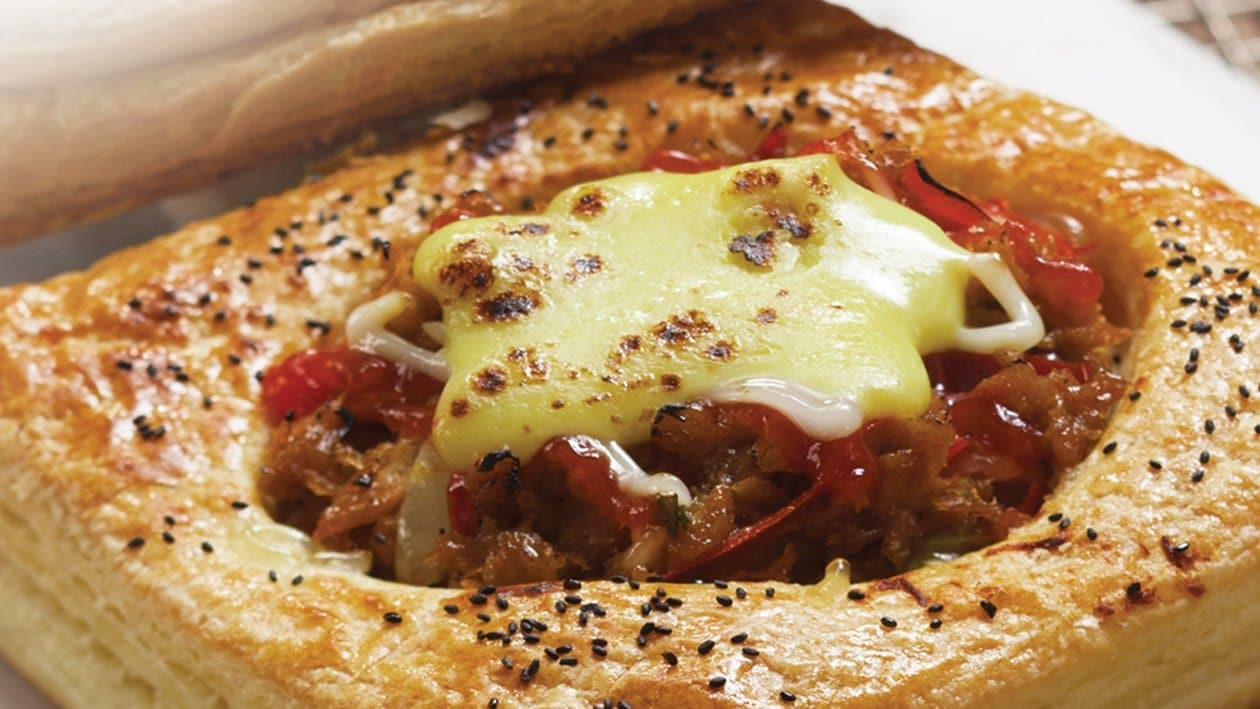 Ingredients
Making Puff Pastry
High Protein Flour

1000.0 g

Pastry Fat Shortening

500.0 g
Filling Process
Knorr Chicken Powder 1kg

5.0 g
Preparation
Making Puff Pastry

Mix all the dry ingredients, then add the water, margarine stir 1/2 smooth.
Round and the rest ± 10 minutes.
Cut crosswise, put the pastry fat shortening in the middle (envelope seams) roll lengthwise, folding with a single crease, rotate 90°, then roll back to a single crease, rest ± 20 minutes.
Perform as the above, five to 5 x single crease. Rest each + 2x crease for 20 minutes.

Filling Process

Roll the puff pastry to a thickness of ± 2.5 mm, and cut to the size of 10x20 cm or adjust to taste.
Prick the dough with salt so that puff pastry is not too fluffy.
Put the stuffing in the middle, let stand ± 1 hour, then polish with egg and roasted and grilled to 200°C until cooked (or save it in the chiller for 1 day in advance, to get the maximum results).