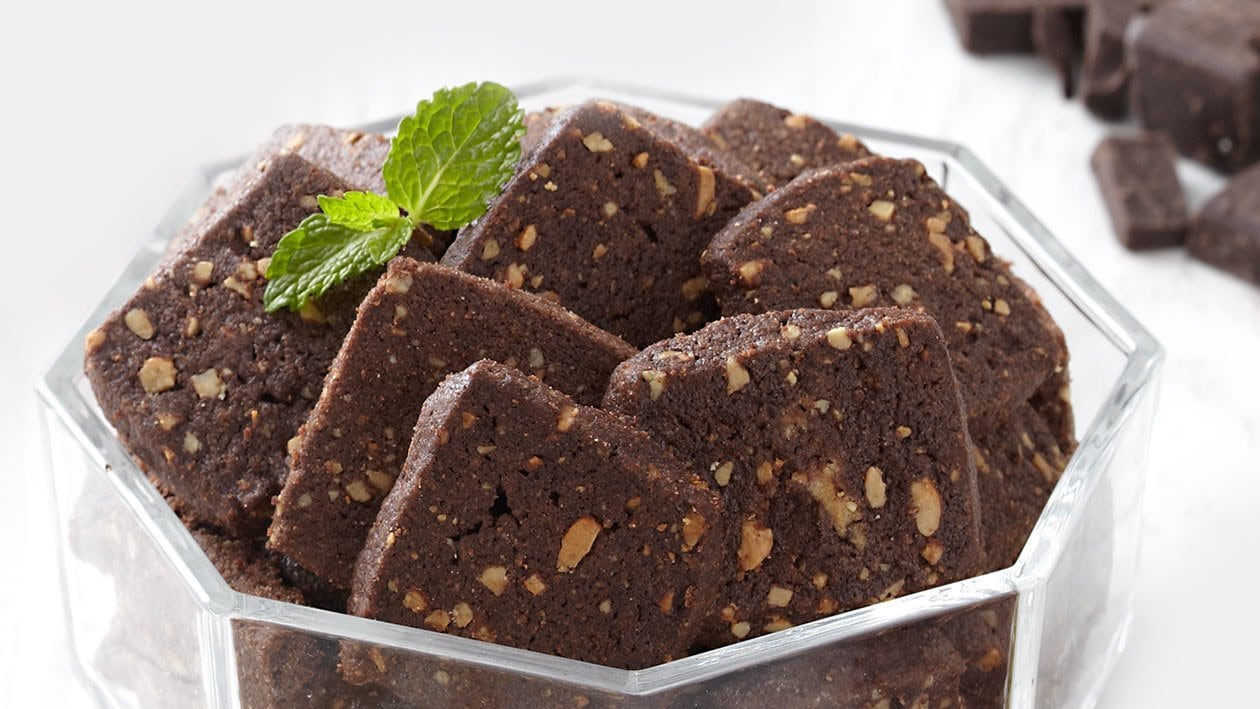 This cookies is popular in Greece in the winter, but in Indonesia, this cookies is suitable to be eaten in the dry season and the rainy season.
...
Ingredients
Cooking Procedures
Medium Protein Flour

250.0 g

Corn Starch (Maizena)

25.0 g

Cashew, roughly grinded

150.0 g
Preparation
Cooking Procedures

Whisk icing sugar, margarine, and egg until soft and add the egg yolk and mix them well.
After that, add milk powder, flour, cinnamon powder, maizena/ corn starch, and baking powder and mix them well.
Form the dough into cube and keep it in a cooler until it is stiff/hard and thin sliced it. Then, arrange it in a baking pan and bake.