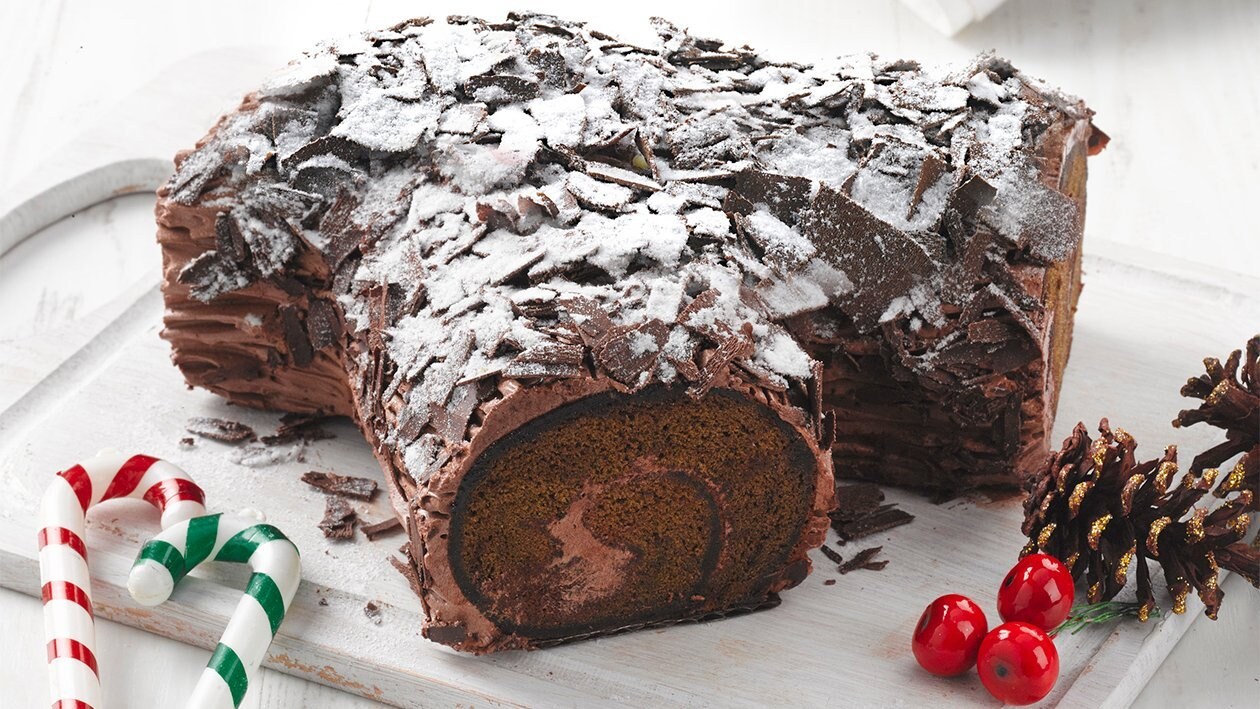 This tree-shaped chocolate cake is not only beautiful, but also tasty and tender. Child customers will love it.
...
Ingredients
Make the Dough
10 Egg Yolks and 5 Egg Whites

350.0 g

Corn Starch (Maizena)

10.0 g

Toffieco Grilled Rum Flavouring

1.0 tbsp
Making and Decorating the Cake
Original Buttercream

1.0 g

Chocolate, melted

200.0 g

Pan, 30 x 40 x 4cm

1.0 pc
Preparation
Make the Dough

Mix and whisk egg yolk and egg white, icing sugar, wheat flour, corn starch, milk powder, and emulsion until white and very fluffy (whisk for a minimum of 7 minutes at high speed).
Put margarine, Toffieco grilled rum flavouring, melted butter, chocolate powder, chocolate paste, mocha paste into the bowl and stir well.

Making and Decorating the Cake

Put the dough into the pan in the oven and bake at 180°C for 30 minutes. After it is done, put it in an airtight cabinet for one hour. The cake then will be moist.
Whisk original buttercream, melted chocolate, and peanut butter until well-mixed and creamy. Use the mixture to glaze the cake and roll, and spread the rest of the cream on the cake.