Choux Puff
Try to indulge cream puff lovers? This choux puff will definitely going to be a star at your cakeries. Crispy outside, creamy inside.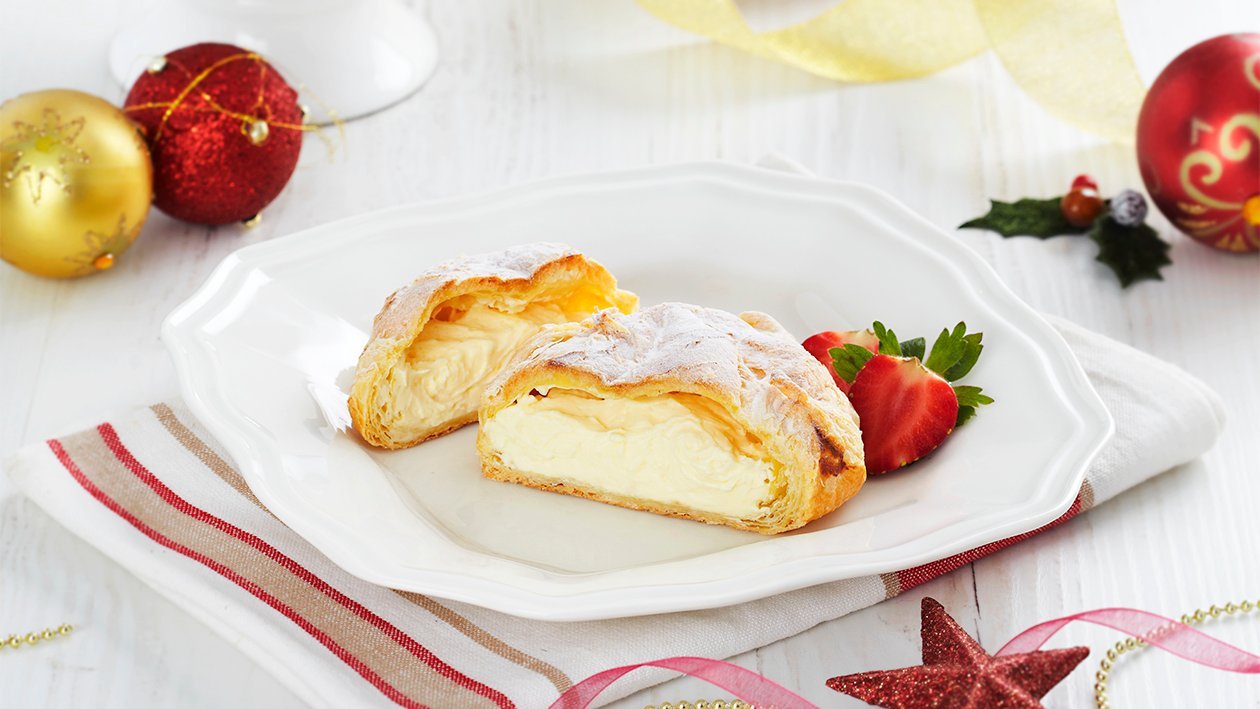 Ingredients
Make the Choux Puff
High Protein Flour

1000.0 g

Buttery Margarine

375.0 g

Pastry Fat Shortening

500.0 g

Whipped Cream, fresh

125.0 g
Preparation
Make the Choux Puff

Mix all the dry ingredients, then add the water, margarine stir 1/2 smooth.
Round and the rest + 10 minutes.
Cut crosswise, put the pastry fat shortening in the middle (envelope seams) roll lengthwise, folding with a single crease, rotate 900, then roll back to a single crease, rest + 20 minutes.
Perform as the above, five to 6 x single crease. Rest each + 2x crease for 20 minutes.
Roll + 3 mm thick, cut a length of 9x9 cm with a diameter of 6cm. Fill the sus, give 1 teaspoon topping, flatten.
Close the puff, press four points up thight, smear with eggs, grill until golden brown.
After cold, inject with custard filling from the bottom of choux puff that have been hollowed, sprinkle top with refined sugar.