Crab Cakes Seafood
When crab meat meet prawn, onion, ginger, garlic, and chili, it will be perfect finger food for your afternoon.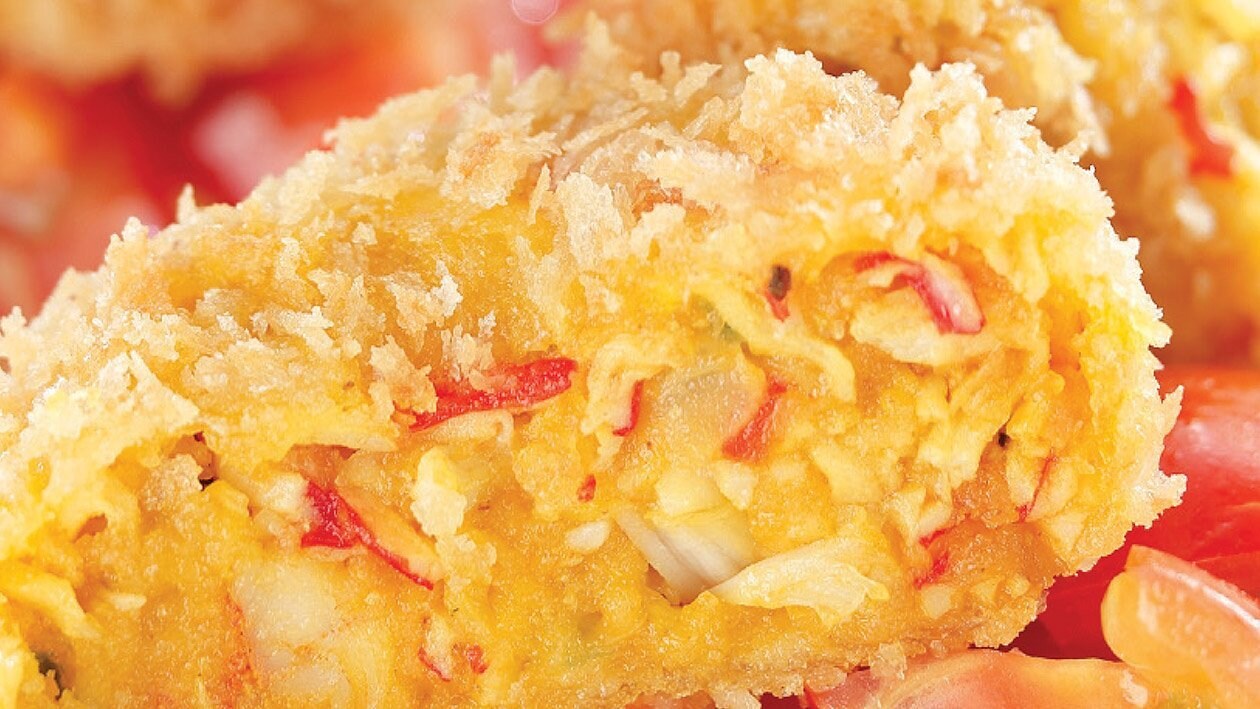 Ingredients
Make the Cake
Fillet of Cod Fish

50.0 g

Best Foods Mayo Magic 3L

125.0 g

Fine Black Pepper, to taste

Cooking Oil, sufficiently

Eggs, whisked for surfacing, to taste

Flour bread, for surfacing, to taste
Preparation
Make the Cake

Fry the garlic, onions, celery, ginger and red chilies until fragrant smell.
Add the fish and shrimp meat, just enter the crab. Add the chili oil, turmeric powder, and season with Knorr Seasoning Powder and black pepper, stir evenly.
Insert the mixture into a bowl and wait until boiling.
Stir in mayonnaise, ketchup, bread crumbs until evenly distributed.
Roll mixture into balls measuring less more than 40 grams (about 15 pieces) and form into cakes.
Dip balls into the cake flour and beaten eggs, then coat with bread crumbs.
Fry ball cakes until golden brown, dry with paper towels and serve.