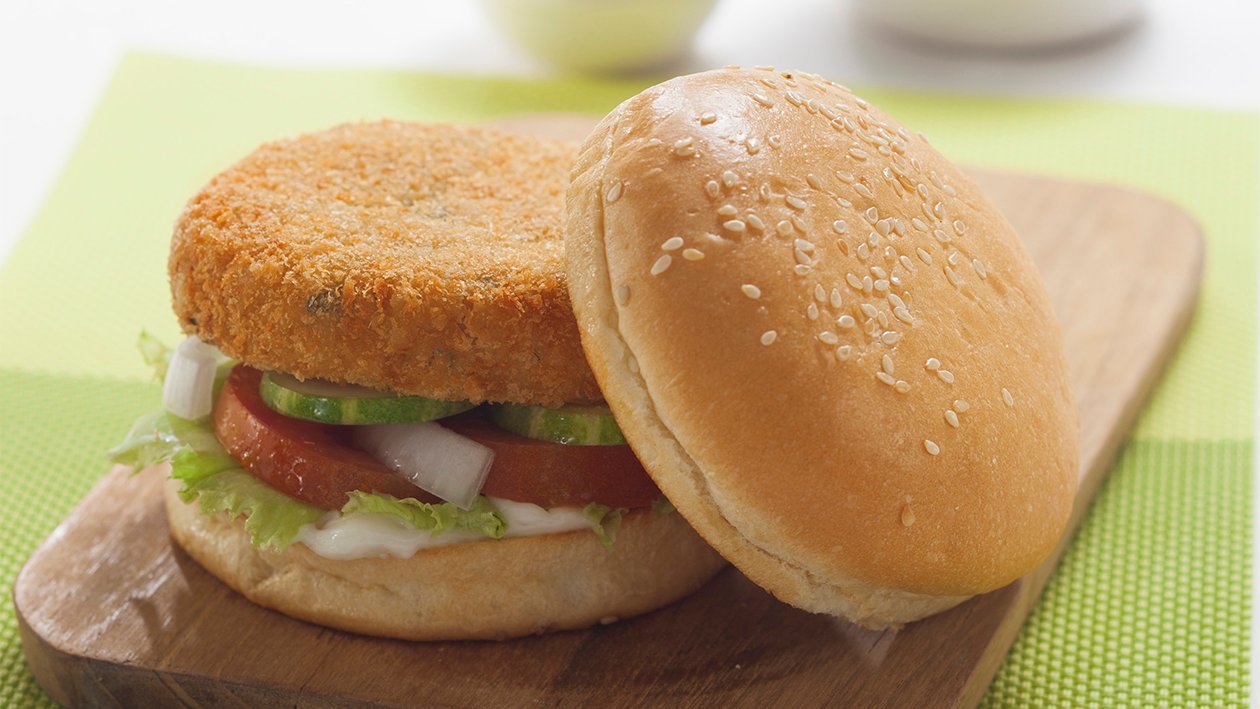 Let the bread meet the fish. Combination of what inside this menu will be perfect for your healthy need. Bread made with mashed potato, fish fillet, and vegetables combination, will be the good creation of your tasty dish.
...
Ingredients
Making the Patties
Knorr Chicken Powder 1kg

500.0 g

Worcestershire Sauce

7.0 ml
Serving Sandwich
Best Food Mayonnaise

5.0 g
Preparation
Making the Patties

Marinate John Dory fish with salt, pepper and Knorr Chicken Powder. Then grill in the oven until fully cooked. Then mashed the cooked dory until become flakes. Set aside.
Prepare mashed potato by mixing hot water into Knorr Mashed Potato in a stainless bowl. Mix all ingredients then when it's already pure, add salt, pepper, fresh basil and worchestershire sauce. Mix until all ingredients well. then make a pattie shape weight 120 gr each.
Prepare flour, mixed egg and bread crumbs. bolster the patties to the flour, then to mixed eggs, and lastly to bread crumbs.
Fry all the patties until turning to brown color. Set a side.

Serving Sandwich

Prepare the burger bun, stack first with mayonaisse in the base, then lettuce, tomato slice, bombay onion, John Dory fish pattie, then put on the burger bun to be the top.