Floured Shrimp
Floured shrimp is the main food served with its crunchyness flavoured with spice choices. Serve this food as an appetizers/snacks as well. Yummy and crispy.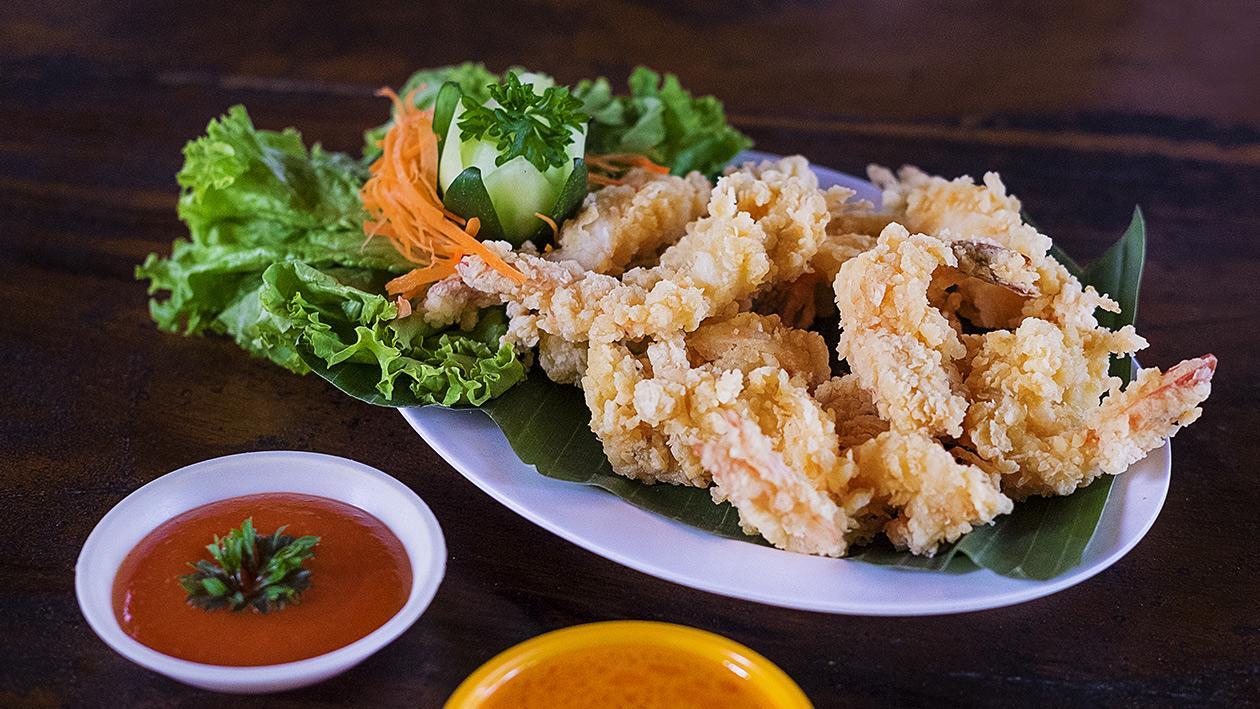 Ingredients
Prepare the Peeled Shrimp
Windu Shrimp 1 kg contents 30 pcs

1000 g
Floured Shrimp
Wheat flour, medium flour

1000 g
Preparation
Prepare the Peeled Shrimp

Peel the shrimp then mix with water of Knorr Lime Powder.
Rinse the prawns then drain them till dry.
Split the shrimp (do not break) and remove the dirt.
Mix with salt, pepper and Knorr Bumbu Pelezat Rasa Ayam Rostip and keep it overnight for the spices to soak.
Give flour to shrimp for not watering.

Floured Shrimp

Heat oil in a frying pan. Mix the flour with Knorr Bumbu Pelezat Rasa Ayam Rostip.
Mix some flour with ice water, mix well.
Put the peeled shrimp and coated with wheat flour.
Put the shrimp into the ice water.
Put the shrimp back into the flour, squeeze the flour to become curly and bloom.
Fry with hot oil for 1-2 minutes.
Ready to serve.