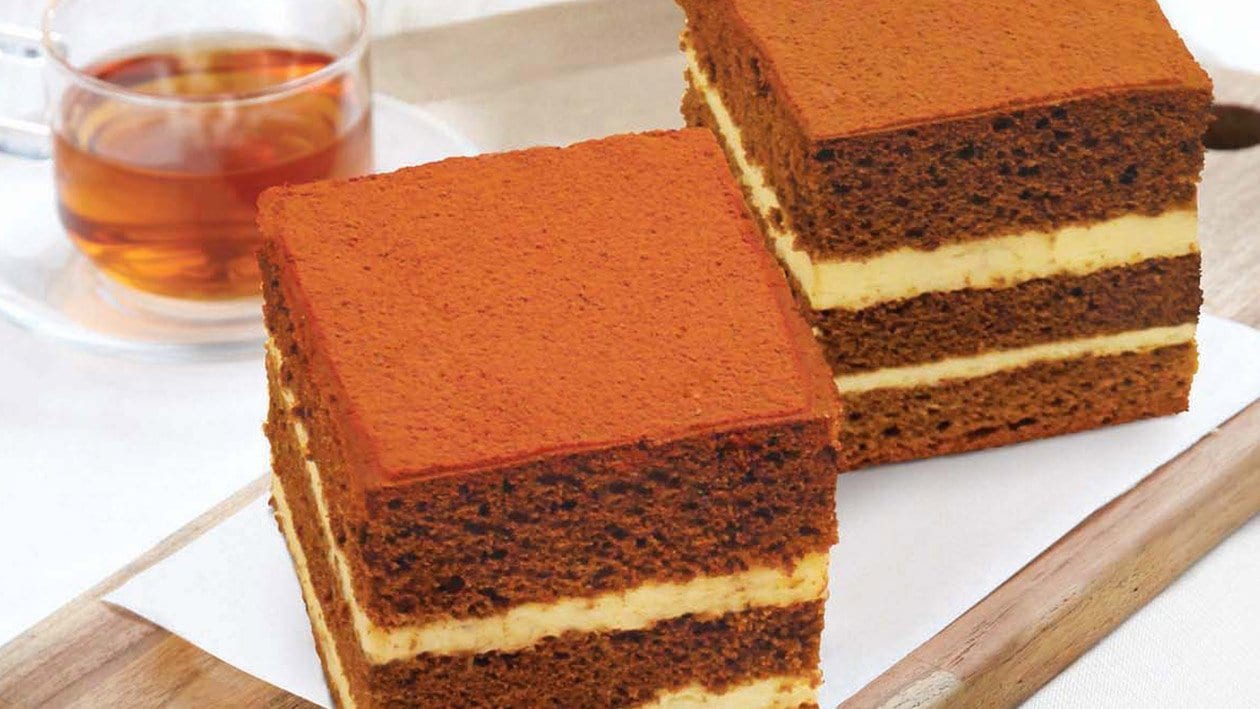 The combination of cocoa paste and cocoa powder to make African Gateau Cake specials. It's perfect eaten with hot tea or coffee.
...
Ingredients
Making the Cake
15 Yolks, 10 Egg Whites

600.0 g

Coarse Grain Sugar

450.0 g

All-Purpose Flour

350.0 g

Buttery Margarine

100.0 g

Baking Sheet 25x25x7cm

1.0 pc
Preparation
Making the Cake

Whisk egg yolks, egg whites, coarse grain sugar, and salt with high speed until they expanded, then mix it with flour, chocolate powder, corn starch and whisk them evenly. Turn off the mixer.
Melt buttery margarine, cake margarine, chocolate pasta and vanilla essence, and then add it to the dough and stir them evenly.
Pour ½ part of the dough into the baking sheet and steam it for 10 minutes.
Whisk instant custard, fresh cream, whole eggs, cheese cream, and fresh milk evenly, and then pour it to the same baking sheet and then steam it for 10 minutes.
Lastly, add the rest of the chocolate dough and steam it for 15 minutes, and then remove it from the baking sheets.
Sprinkle the cake with chocolate powder and cut it into pieces.