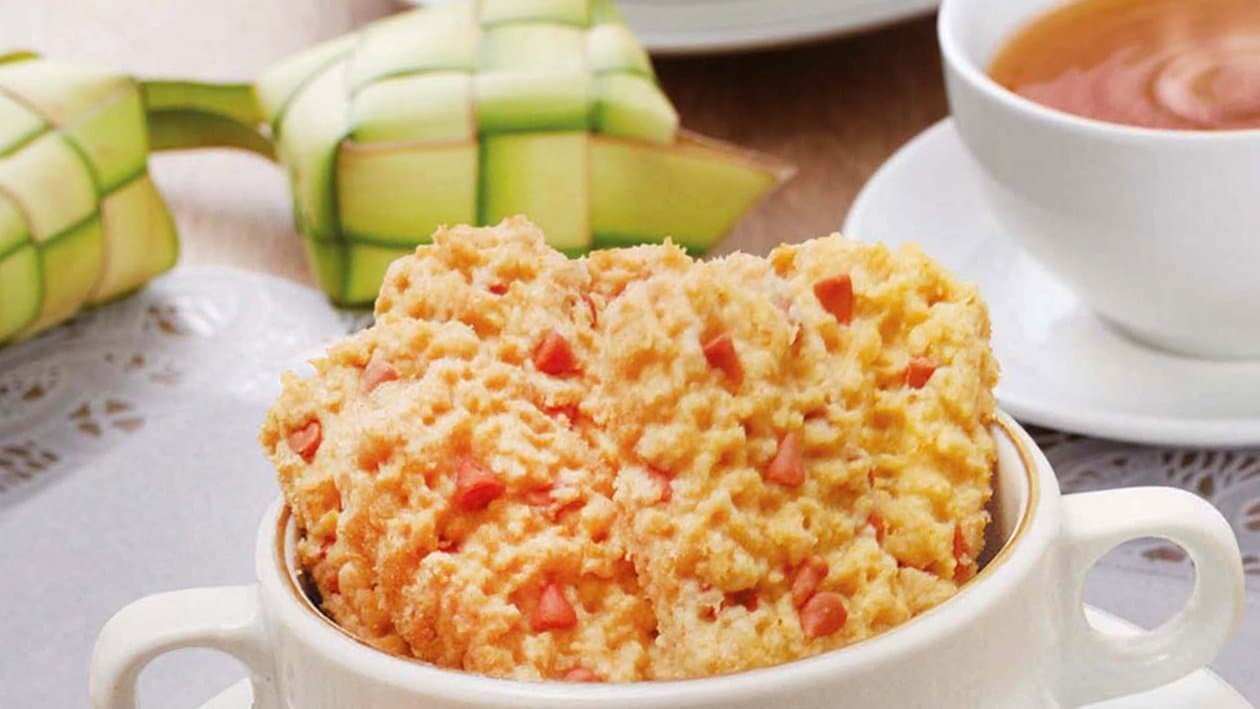 Coffee, vanilla, coconut, chocolate, and mango, this unique blend of various flavours will make an extraordinary cookie. Crispy, seductive, rich with lots of flavour, it is a pleasure to have during coffee time with friends and family.
...
Ingredients
Make the Dough
Buttery Margarine

150.0 g

Instant coffee (pulverised)

1.0 tsp

Desiccated Coconut

100.0 g

boiled yolks (pulverised)

4.0 pc

Dried mangoes (cut into small pieces)

100.0 g
Make the Cookies
Preparation
Make the Dough

Making boiled yolks (pulverized): Steam/boil eggs until they're done, then take out the yolk and pulverise them.
Whisk margarine, coffee, vanilla powder, coffee essence, instant coffee and castor sugar until smooth and turned pale, and then pour pulverized yolks and whisk again evenly.
Turn off the mixer and then put oatmeal, flour, desiccated coconut, chocolate chips and dried mangoes into the dough and stir roughly with fork until they're evenly mixed together.

Make the Cookies

Take the dough using 1 tbs/ice cream scoop and put them on a baking sheet and press them using fork before sprinkling them with chocolate chips and dried mangoes.
Bake them for 40 minutes on 150° C temperature.