Napoleon Fruit Cake
Chocolate cake with layers stocked with a variety of flavors is very tempting. Added with gentle cream butter and crowned with colorful fruit, will be fit to your special day.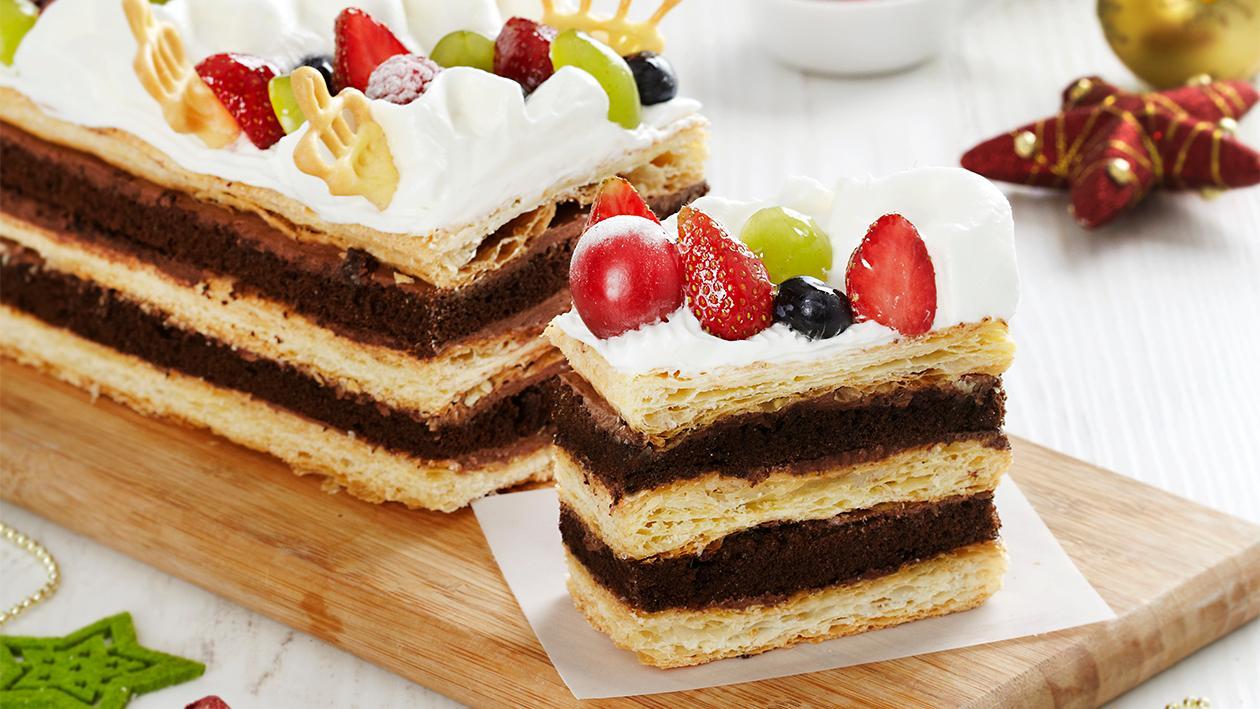 Ingredients
Make the Butter Cream
Make the Chocolate Butter Cream
Ready-to-use Butter Cream

250 g

Dark Chocolate, melted

200 g
Make the Cake
Ready to use chocolate sponge cake Size 10x30 cm

2 pc

Ready to use puff pastry Size 10x30 cm

3 pc
Preparation
Make the Butter Cream

Mix Blue Band Master White Cream Fat, soft cream, and lue Band Master Gold Margarine
Put in simple syrup and mix until smooth.

Make the Chocolate Butter Cream

Mix Ready-to-use butter cream with melted dark chocolate.

Make the Cake

Smear the puff pastry with chocolate butter cream, arrange the sponge cake over it and then smear with another butter cream. Repeat the steps.
Spread the top of the cake with white butter cream, garnish with fresh fruit or anything you like.