Ombre Cake
What's so special about cake? The looks and the taste. Then, combine both like this Ombre Cake. Definitely will indulge taste buds.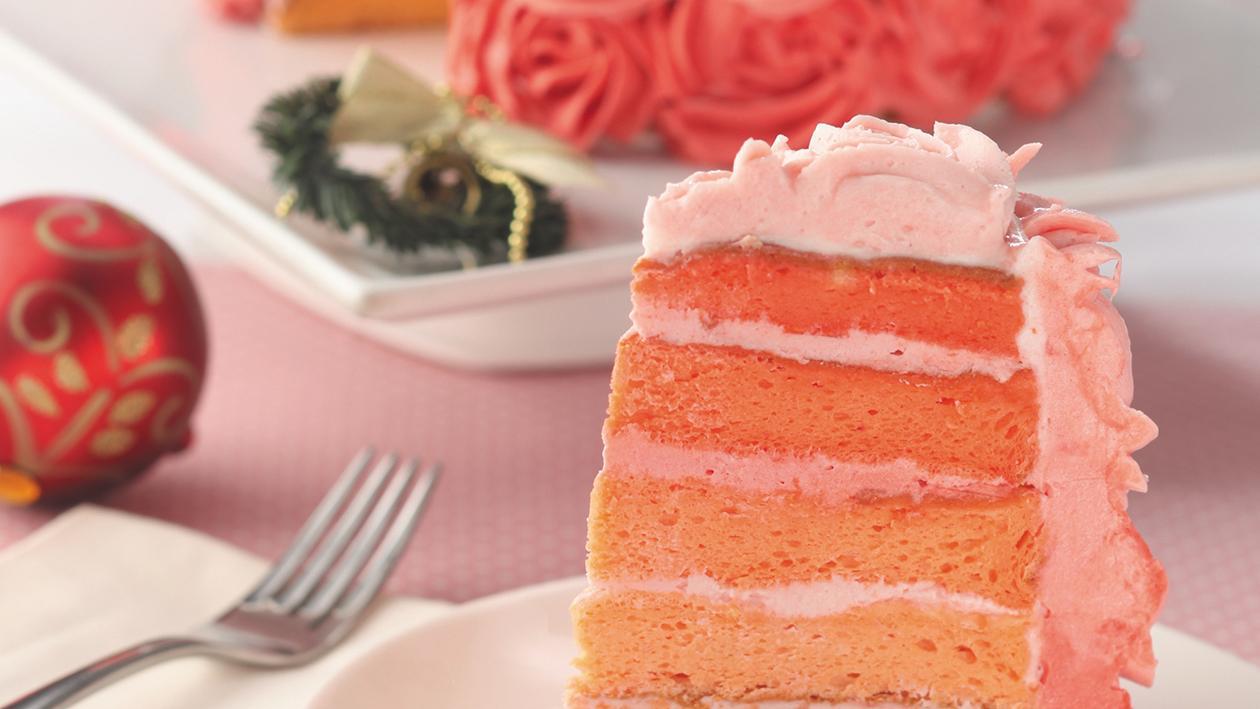 Ingredients
Make the Cream Frosting
Sweetened Condensed Milk

100 g

Vanilla extract / essence

3 ml
Make the Dough
Egg white (Meringue methode, mix with sugar and salt)

10 pc
Preparation
Make the Cream Frosting

Whisk Blue Band White Cream Fat, put sugar slowly, put condensed milk and extract vanilla stir well.
Put into 6 part and coloring with the most to a fade.

Make the Dough

Melt margarine, turn off the heat, add flour, stir well, add liquid milk, stir well, add egg yolk (12pcs of egg yolk, 2pcs of whole egg).
Put the meringue slowly into the mixture above, add yellow dough in the meringue and stir well.
Make 180gr of the mixture into 6 part, give colorant with level of color from intens to fade (any color).

Making Ombre Cake

Put the dough into 18cm of round baking pan with 6 part, bake until cook.
Arrange from the intens layer cake is under and the fade layer is above, spreading with the customized color of frosting cream for each layer (intest to fade).
Spread thinly the cake, and decorated with rose shape customized color of cream, any decorate for above as a taste.