Pandan Layer Cake
Pandan layer cake smell and look are very tempting. The smell and bright colour will attract your customer.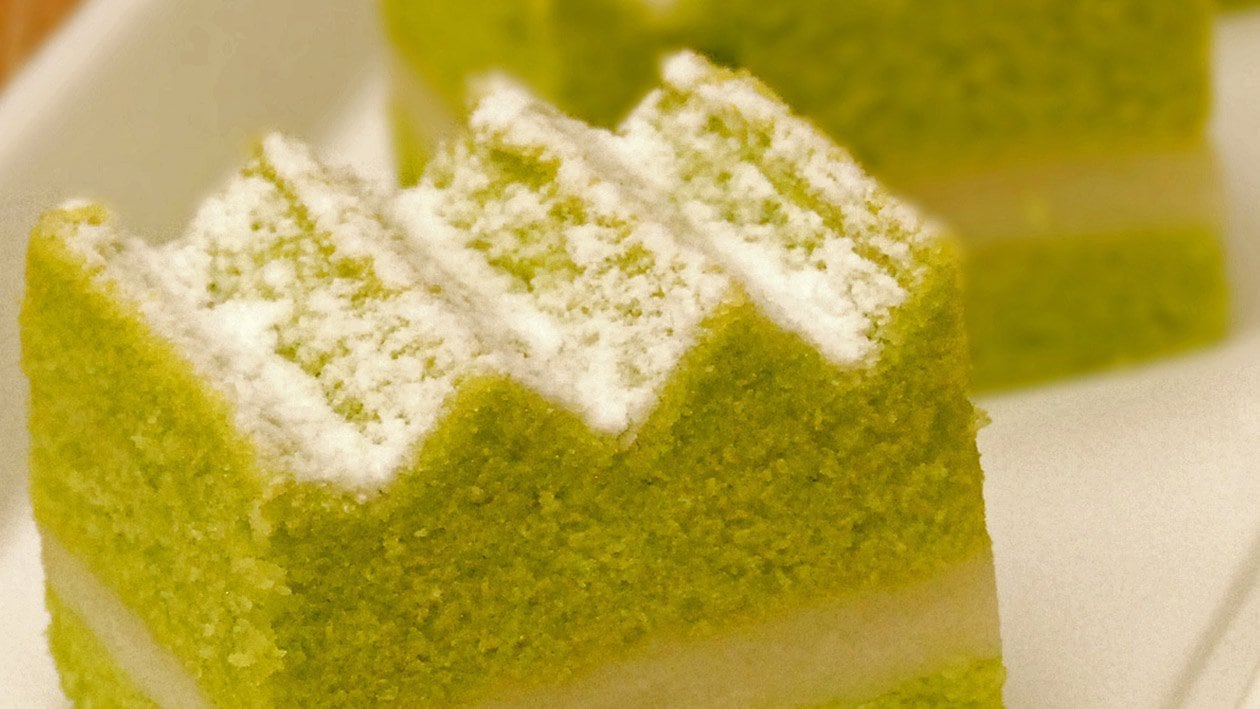 Ingredients
Making the Filling
Corn Starch (Maizena)

130.0 g
Making the Cake
4 pc Egg, 3 pc Egg yolk

270.0 g
Preparation
Making the Filling

Mix all filling ingredients except the butter. Mix them until they are thick and add the butter. Mix them again.

Making the Cake

Whisk the sugar, margarine and butter until they are soft. Then, add the egg gradually with keep mixing them.
Pour the milk and add dry ingredients alternately. Add the pandan paste and mix them well.
Move the dough into a jagged steaming pan about 26 cm in diameter. Steam it for 20 minutes. After it's getting cooler, slice the cake and squirt the jams (pineapple, strawberry, blueberry) or squirt the vanilla cream on the cake as the filling.