Pineapple-Filled Cookies with Dates and Cashews
Try making different nastar for your customers. Replace the cheese topping with almonds and caramel. Your customers will love it.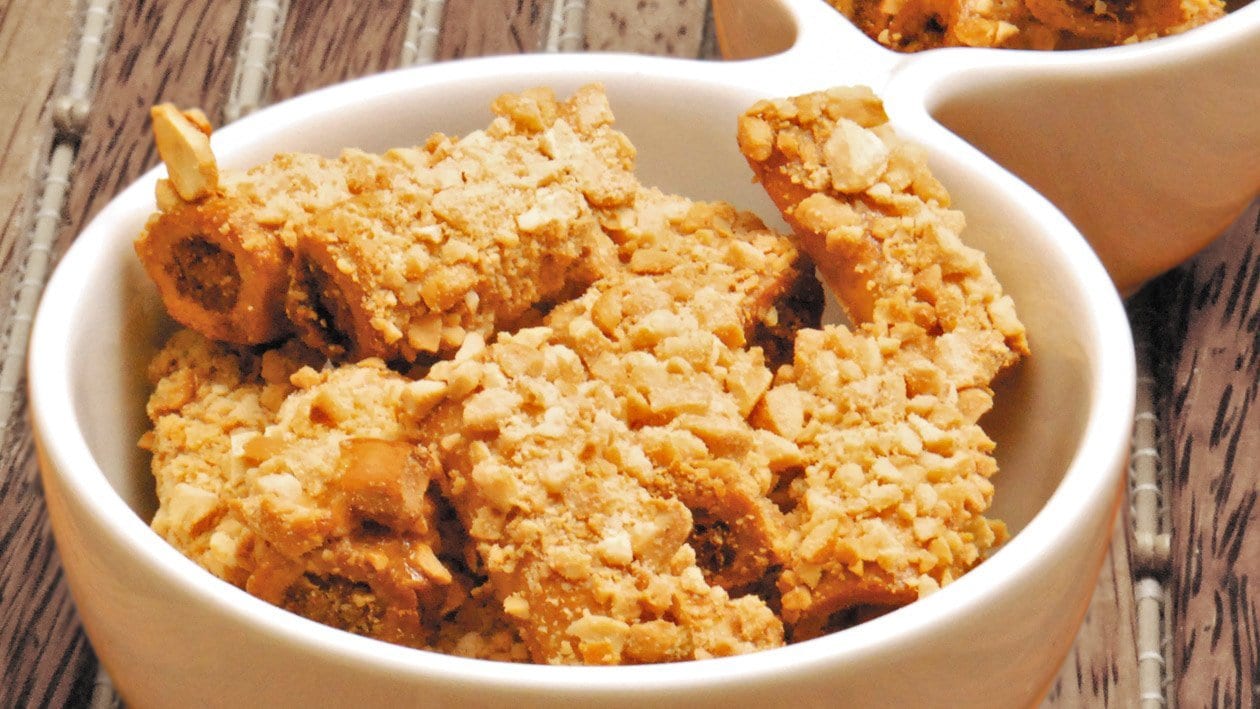 Ingredients
Making the Dough
Buttery Margarine

120.0 g

2 pc egg yolk, 1 pc Egg white

Medium Protein Flour

290.0 g
Garnishing the Cookies
Preparation
Making the Dough

Whisk margarine, butter, sugar, vanilla extract, and almond extract until they are white and add egg yolks and egg white. Mix them well by a mixer.
Turn off the mixer and add milk powder, almond powder, medium protein flour and use a fork to mix them (if the dough is too soft/sticky, we can add some flour or milk powder).
Keep the dough in the fridge.

Making the Cookies

Flat the dough and squirt them with the pineapple jam. Then, roll and cut it about 4 cm in length.
Put the dough on the baking pan and bake them at 150°C for 30 minutes.

Garnishing the Cookies

To make the caramel, mix the sugar and water until they are melted and brown. Next, add the condensed milk and stir them all well.
Smear the rolled pineapple-filled cookies with the caramel and pinch some mashed cashews on top.