Puff Pastry
A totally comfort food that fit in every occasion. Make one, never enough. Day or night, will delight your guests.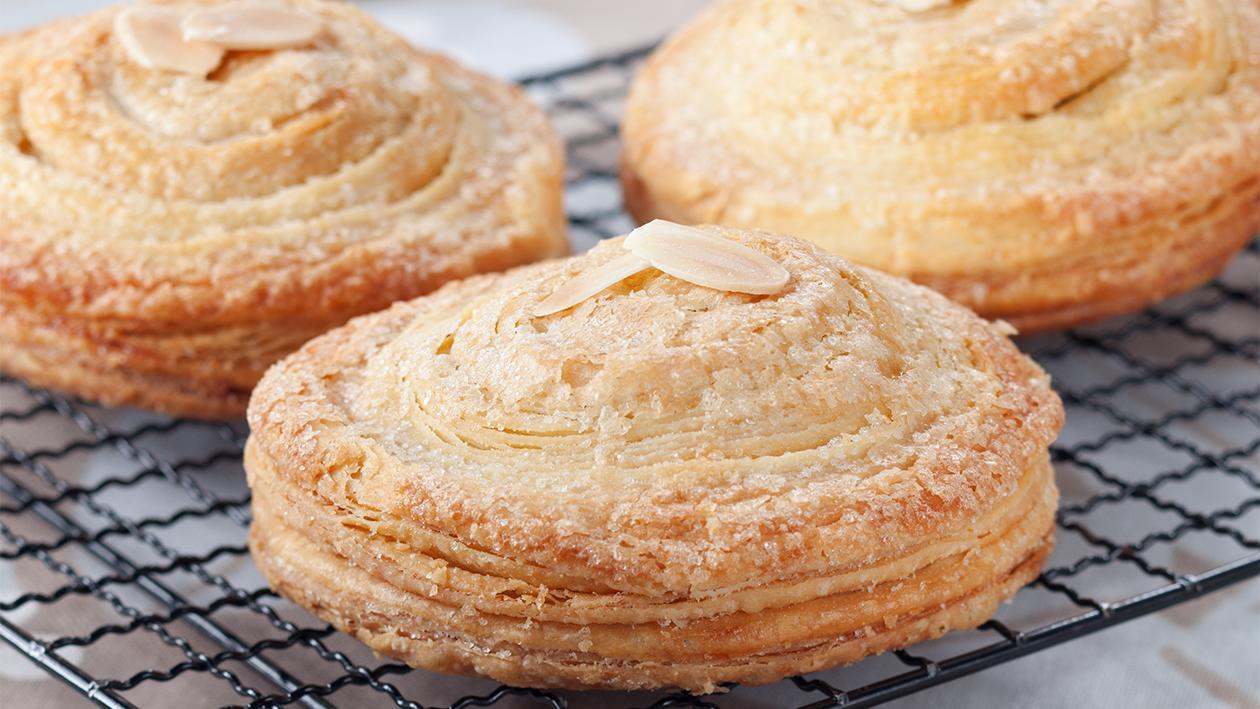 Ingredients
Make the Dough
Pastry Fat Shortening

500 g

Pastry Cream Instant

100 g
Preparation
Make the Dough

Stir all the ingredients except the Blue Band Master Pastry Fat margarine until smooth about 15 minutes.
Lift and flatten then input into the freezer for easily in form dough about 1 hour.
Remove the dough and laminating with Blue Band Pastry Fat margarine a 4 x singles.
Then let in the chiller or at room temperature before being processed further.