Special Porridge
Soft and savory taste of special porridge will definitely be a favourite menu for breakfast. Serve this simple dish for your customer and their family.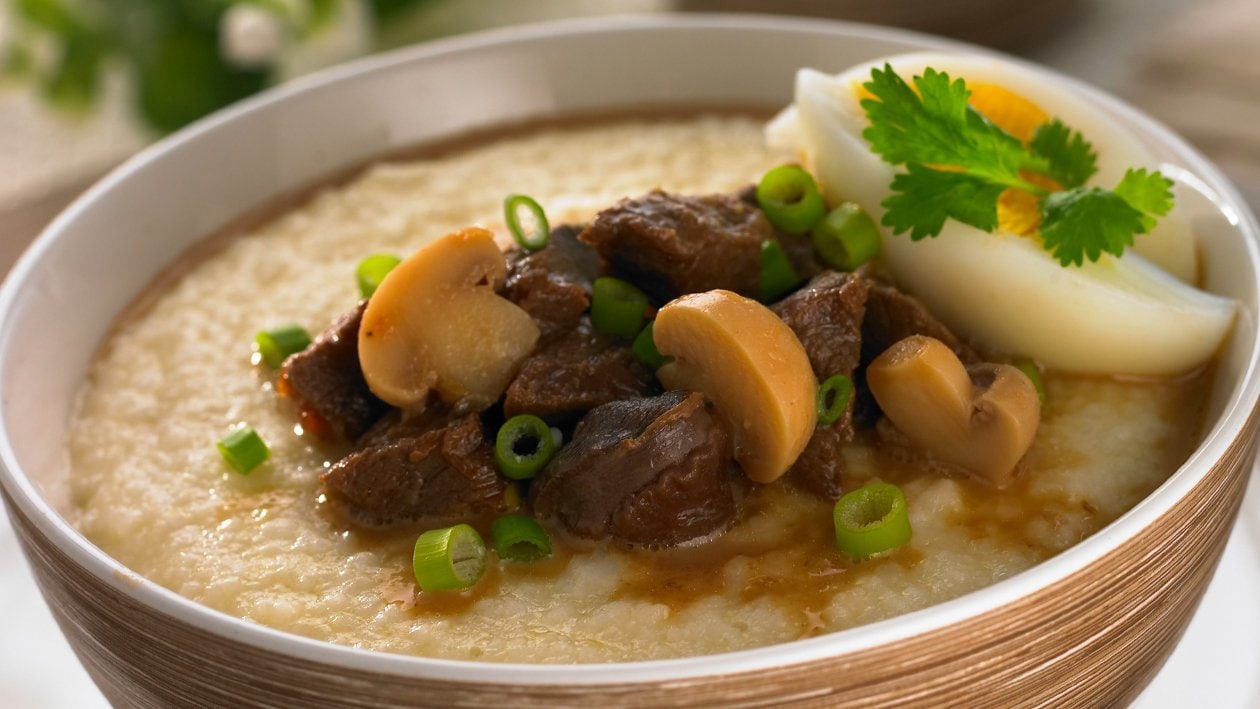 Ingredients
How to Cook Special Porridge
Seasoning for Vegetables

20.0 g

Eggs, boil and cut in section

5.0 pc
Preparation
How to Cook Special Porridge

Wash the rice, then put it in clean water. Add bay leaves and lemon grass.
Put in frying oil, shallot, oyster sauce & sesame oil, then stir well constantly.
Boil chicken wings, season with oyster sauce, sesame oil & Bango soya sauce. Remove from the heat after well cooked. Strain the liquid, use it for porridge stock.
Simmer the porridge, keep it stirring.
Season the porridge with Knorr Seasoning for Vegetables, served with Bango soya sauce, salty soya sauce, cakue and tong cay.
Garnish the porridge with celery, leek, fried shallot and boiled egg.