Chocolatey Peanut Butter Cookies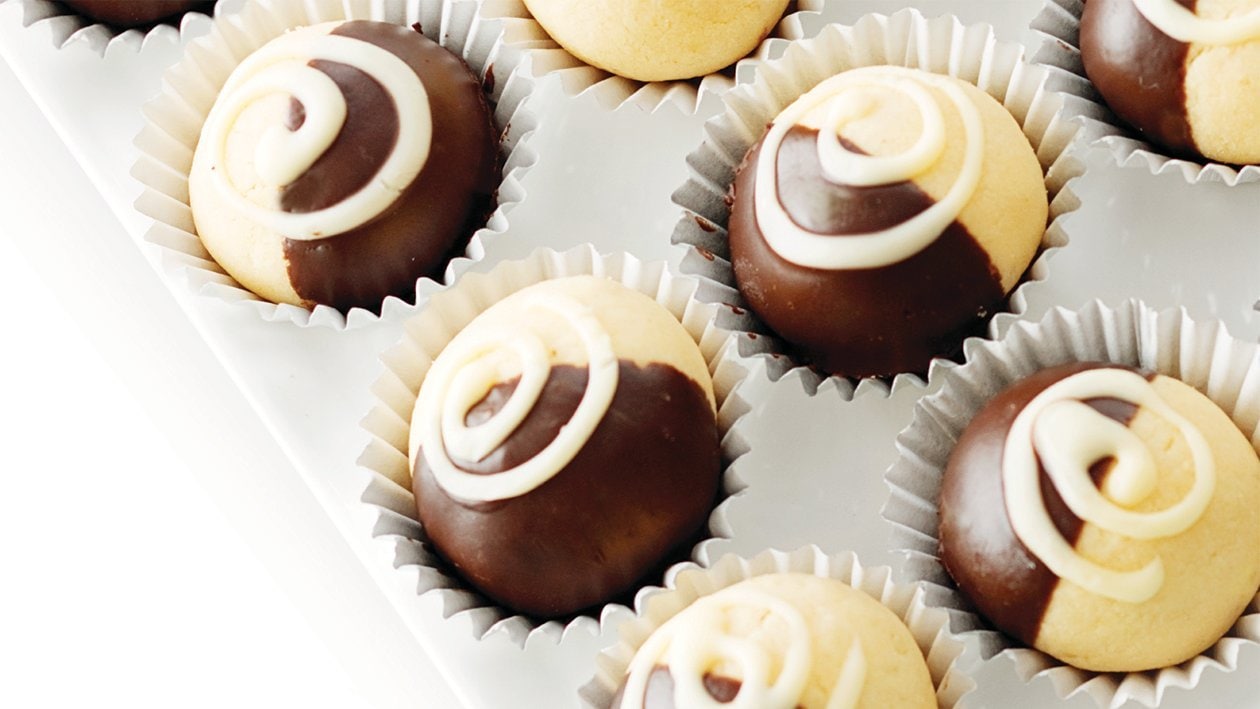 Making cookies with its buddy, peanuts, will be the best choice for all. Cashew and the sweet chocolate are the match combination for your perfect feast.
...
Ingredients
Making the Dough
Skippy Peanut Butter

50.0 g

All-Purpose Flour

250.0 g

Starch, Corn (Maizena)

25.0 g

Roasted Cashew Nuts, chopped

50.0 g
Making the Cookies
Chocolate bar as the decoration
Preparation
Making the Dough

Whisk margarine and icing sugar until they are soft and smooth. Then, add the egg yolks and baking powder. Mix them well.
Next, add the other ingredients and mix them well.

Making the Cookies

Form the dough in oval forms and arrange them well in a pan.
Bake the dough in the oven at 150⁰C for 20 minutes.
After the cookies' temperature is lower, you can decorate them with dark and white chocolate as you want to.