Orange Cake
The sweet and sour of orange cake always be a favourite. It will be a favourite cake in your café or your cake shop.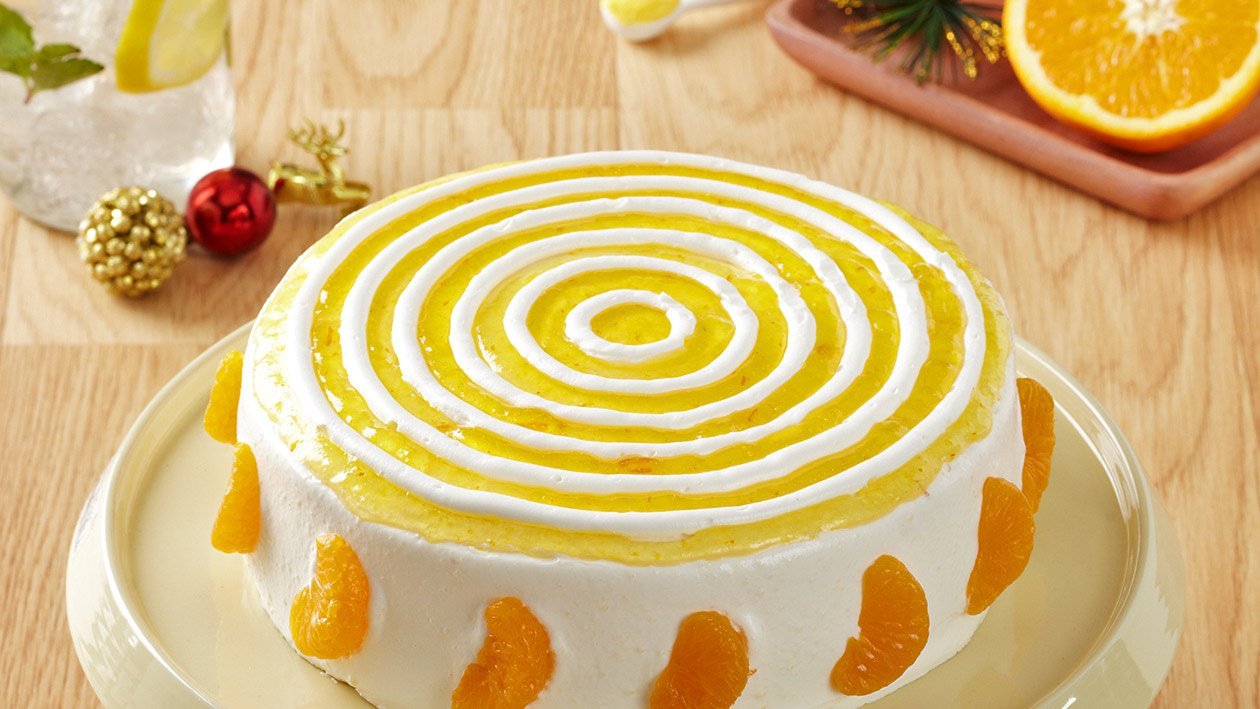 Ingredients
Making the Butter Cream
Making the Orange Cake
Corn Starch (Maizena)

10.0 g

Medium Protein Flour

125.0 g

Egg Yolk (5 pieces)

100.0 g
Preparation
Making the Butter Cream

Mix white shortening and soft cream until they are soft and pour some simple syrup. Mix them well.

Making the Orange Cake

Whisk all ingredients except margarine until it expands.
Add the melted margarine and mix them well.
Put into 2 round baking pans. Use 22 cm in diameters baking pans. Then, put the 2 baking pans in the oven and bake them at 180⁰C.
After the temperature is getting low, smear the dough with orange jam and give the butter cream as the garnish.